Contains affiliate links. Sent for review. Purchased by me.
Happy 420, little sisters! Not only is it in the middle of Festival season (does that really get a capital F?), it's also April 20th, the "greenest" day of the year. I thought a proper makeover of sorts was the perfect way to shed some light on what today is all about. But can I even apply makeup after celebrating? We're going to find out.
Not sure what I'm even talking about? 420 is universal code for "time to smoke a little", but after spending the last few years immersed in the world of medical marijuana, it actually means so much more.
Did you know
kids have to fight for the right
to have medicine that is saving their lives? That cannabinoids are helping some
Veterans suffering from PTSD
? That many parents of
children with autism
are making major strides with whole plant medicine*? That beauty bloggers have stopped suffering from debilitating migraines? And the giggles? The giggles can be like a stress reset button on a really bad day. My point? Cannabis is so much more than stoners wearing tie dye and never getting off of the couch.
Oprah Winfrey, Martha Stewart, Sarah Silverman and Whoopi Goldberg are all proud cannabis users who know it does more than just help them relax at the end of the day. With almost half of the states in the union supporting medical marijuana, coming out of the cannabis closet (and
dragging our legislators
) is getting a little easier.
But here's my question: Can I do my own makeup after celebrating 420?
And talk at the same time?
About my official 420 Hero? You'll have to watch the whole video find out...
Here are the products I used in my makeover:
Foundation
Concealer
Shadow Palette
Mascara
Contour Palette
Blush
Strobe
Lipstick
It's clearly not my best work, but then again, I think I did ok--can you do any better?
Would you come out of the cannabis closet or are you even afraid to click that you liked this post, let alone share it?
Don't be shy! Even if you don't need any green in your life, support others' rights to
safe access to clean medicine
. Happy 420!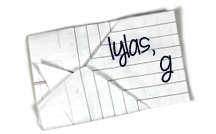 *Whole plant medicine means medicine that combines all of the active ingredients from the cannabis plant, including thc, the psychoactive ingredient. While cannabinoids/CBDs are helpful on their own, you need the full plant for what scientists call the "entourage effect" (the best result comes from using the entire plant, not just the CBD's).

Find Kelly on
Google+
. Official
disclosure/disclaimer
statement can be found here.
Copyright 2009-2016, Gouldylox. All Rights Reserved.