Sent for review. Purchased by me. Contains affiliate links.
Snagging something fabulous and new makes you feel all happy and shiny, right? If you need a little pick me up from a bright, sparkling beauty product, these are my picks to lift your cheekbones (and possibly your spirit).
Cover FX's Click Stick
, a simple way to cover, correct and enhance your skin with ease. Pick from the twenty-three shades of concealer perfection, five shades to correct redness, dark spots or sallow skin or five shades to enhance your skin ($18.00 each). A little goes a long way! Grab a Click Stick and keep them together or use the pigmented buds solo. Rose Gold and Candle Light are my favorites--perfect to throw in the smallest of bags to boost your skin, whenever you need it!
Naturally Pretty
describes the latest palette from It Cosmetics perfectly. The
Naturally Pretty Essentials Matte Luxe Transforming Eye Shadow Palette
($28.00) covers delicate cut creases and simple washes of color and almost everything in between. Create dramatic looks or add a twinkle to the matte shadows with the transforming shadow. This little gem gives you everything you need for a naturally pretty eye.
BBrowBar Eyebrow Gel
($26.00) was created for women who just need a little hold and shape. however, I've been using it to find my brow shape - encouraging my weak brows to stand up and stay in place. Once I've separated the annoying fine hairs from the brows I want, it's actually easier to apply a little pencil on the brows for a very natural look. Brows stay in place and the gel formula is never clumpy, sticky or unnatural looking. I've never used a gel brow formula before, but now, I'm changing my routine.
Beauty 360
is taking cleansing cloths to the next level. Instead of basic, they've launched six new ways to cleanse, hydrate, exfoliate, soothe, clarify, renew and replenish. I love the dual sided Exfoliating clothes, which clean skin separately after thoroughly exfoliating. I hate wimpy wipes, especially ones who claim to exfoliate. These deliver (although maybe a little too strongly, for some of you). Grab them at CVS for $7.99. Don't forget to scan your
ExtraRewards card at the kiosk and make sure you're signed up to get your BeautyClub benefits
!
It's no secret that many waterproof formulas don't deliver the same lash results as their non-waterproof siblings. That changes with the newest from
Too Faced and their Better Than Sex Waterproof Mascara
($23.00). You'll get the same long, lush, sexy lashes as previously, but now, you can go farther and get wetter than ever before.
I'm a sucker for new lippies and I fell hard for
Buxom's new Wildly Whipped Soft Matte Lip Color
($21.00). Available in 12 shades that range from naked nudes to great grapes, this lip color is so soft and hydrating, it feels like a whipped lip oil.
What's new for you this month? Loving or hating something? Tell me all about it in the comments!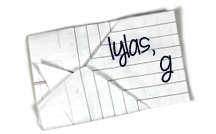 Find Kelly on
Google+
. Official
disclosure/disclaimer
statement can be found here.
Copyright 2009-2016, Gouldylox. All Rights Reserved.