About me
I'm Gouldylox, an OG beauty blogger who's been keeping it real since 2009. No nonsense, just the latest on smart products that make your life better. I'm not big on instagram, but I can tell the difference between something real and snake oil. Think of me as the sister you wish you had. Got questions? Ask me anything!
LYLAS,
Gouldylox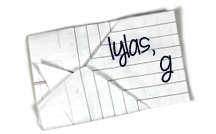 Find Kelly on
Google+
. Official
disclosure/disclaimer
statement can be found here.
Gouldylox
is a lifestyle blog focusing on beauty, hair, makeup, skincare, health, fashion, cannabis, weight loss, diet & fitness tips to help real women look and feel their best.
Copyright 2009-2017, Gouldylox. All Rights Reserved.