Purchased by me. Contains affiliate links
.
Does your hair resist the frizz-fighting efforts of everyday hair oils? My hair often does, requiring a ton of product (Not cool, hairs.). Hair then gets dirty faster and ain't nobody got time for washing more than twice a week these days.
Living Proof
finally got around to adding their patented super stuff
OFPMA
to an oil base, creating a product you probably can't live without,
Nourishing Oil
. If you don't already know about OFPMA technology, it's the ingredient that sets Living Proof apart from everyone else. It controls frizz in a way other brands can't touch. Here's the gist: OFPMA coats every single hair strand, forming a shield around each strand. That shield protects the hair shaft throughout the day, maintains a proper moisture balance, increases shine and reflects dirt, so you can extend the time between washing.
Nourishing Oil blends the OFPMA technology with an elegant oil base that includes Moringa, Jojoba, Rhamnoides Fruit Oil and Lagenaria Sphaerica Seed Oil. It absorbs quickly and gives hair a luster that glows and stops frizz.
If you use hair oils and find you don't quite get enough
frizz protection
, this oil will change everything. I normally have to use up to 10 pumps of a regular hair oil (every other hair oil) to get the same results a few pumps of this give me. Considering I normally apply even more oil throughout the day and don't need to do that as often with Nourishing Oil, this is full of win on so many levels.
Sephora
has a small and regular size for $20.00 or $38.00, respectively.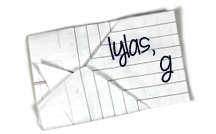 Find Kelly on
Google+
. Official
disclosure/disclaimer
statement can be found here.
Copyright 2009-2016, Gouldylox. All Rights Reserved.