Sent for review. Contains affiliate links.
I hate lip gels in general. Even when from lines I adore, most of them fall totally flat. When Taylor Frankel, half of the sister team who created
NudeStix
, promised me that these were different, I had hope, but I didn't have much faith.
Here's my issue with the Gel Lip trend. The lipsticks never have much color saturation, unless it's a punchy color to start with. And they make my lips feel like I'm wandering the Sahara (or Palm Springs this week, I guess). Even if they don't start out dry, all gel lippies dry me out with a quickness. Then they fade and then it looks like I ate a sloppy sno-cone and am trying to be cute. Why would anyone want that?
I've had about two weeks to play with the new
Gel Color Lip + Cheek Balm
and guess what? They actually look like the lip swatches promised, including the texture of the product itself, which is key. I really dislike it when a gel lip is applied and looks more like a dry tint. NudeStix Gel Color Lip is creamier on the lips than I had expected, too. The lighter colors are still pigmented perfectly, with a blend of
slightly sheer and juicy color
. The brighter shades? They don't look like you lost a fight with an Otter Pop. It's the perfect combination of a
gel formula in a lip balm
.
While I tried
Haven, Rebel and Pulse, the Gel Color Lip + Cheek Balm
stix are available in a total of eight shades that range from nude to grape.
Haven
is a natural nude shade that is more neutral than pink or peach.
I'm also wearing the
NudeStix Blonde Eyebrow Stylus
and Gel as well as the highlight and
Sculpting Pencil in Light/Medium 2
. Rebel is on my cheeks!
Rebel
is a girly sheer pink that still manages to make your teeth look slightly whiter and your whole face a little brighter.
Rebel
is a perfect name for this delicate pink, assuming it's opposite day. Names aside, this is becoming my signature pink. It goes with everything, everywhere. I've popped a bit of Haven on my cheeks for a touch of dewy highlight. It's understated, but fresh.
Pulse
is a deeper, nude plum. It's got the gloss and a touch of blue that make it more than a standard plum. Pulse makes blue eyes practically leap off of your face!
Pulse is one of those shades that just wakes up my face. I've paired it with the Pulse on the cheeks and love how fresh it looks, despite being monotone.
Each NudeStix comes with it's own little black tin with a sharpener. It's a great place to keep your makeup while on the go and it makes an excellent stash box for smaller items you always lose to the bottom of your purse.
I can not love these more. Grab them now for
$24.00 each
.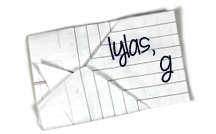 Find Kelly on
Google+
. Official
disclosure/disclaimer
statement can be found here.
Copyright 2009-2016, Gouldylox. All Rights Reserved.