Question of the Week:
Are you plotting an order for the Sephora VIB Sale? If so, what's on your list? I haven't planned my list at Sephora (but if I had a list, more
Bite Beauty Prismatic Pearl Creme Lipglosses
would be on it.) I certainly took advantage of the 20% off sale for platinum members at Ulta! I Here's what I could not live without:
Color Wow Coconut Cocktail Bionic Tonic
: This adds slip to hair that is extremely damaged and prone to tangling and breaking. I've not tried it yet, but after the difference the OTHER Color Wow Tonic made in my hair, I went back to grab the Coconut Cocktail. I'll write more about it after I've used it a few times!
Color Wow Kale Cocktail Bionic Tonic
: When I was at
ABS
a few weeks back, I kept hearing about a new product launch for Color Wow...one that actually helped build bonds in your hair with a little help from a blow dryer. After my bangs were cut with shears that were less than sharp, I was left with hair that while recently trimmed, looked like it had been curled with a ribbon (or chewed by a beaver). Either way, my hair was a disaster. After one use of this product, a woman I do not know well asked to feel my hair in a restaurant. Why would someone ask to feel your scalp after dinner?
She mistakenly thought I was wearing a sheitel
, a wig worn by an observant, married Jewish woman because my hair was
that
perfect looking. Considering how I was seconds away from a pixie cut because I could not stop the ends of my hair from looking so raggedy, being mistaken for a perfect head of hair is like actually living one of my greatest fantasies.
Smashbox Petal Metal Be Legendary Metallic Liquid Lip
: I wanted something to play up my navy or bronze rimmed lids that would go beautifully with a bronze look. I was thinking Bridgitte Bardot. (I actually went to two stores to find this shade I liked it so much!)
Sheer Wisdom Serum Shadow by Butter London
: This matte eye base in Buttercreme makes my eyelids look like the lids of young royalty. Know what I mean? That no makeup perfection kind of look? That.
I wanted to try something new and this seemed like a great addition to the
LOC method
.
Waterest Lasting Water Oil
is like a toner with a bit of oil that helps seal in hydration. My skin is looking it's best ever right now, so I hope this keeps it going! I'm obsessed with this extraordinarily potent skincare additive,
Vitabrid C12
, which is changing the tone of my skin in less than two weeks. The two work beautifully together, so you know photos and details are coming soon. Make sure you've
subscribed
so you don't miss it!
I also caved and bought a lip topper. Have we discussed how much
I HATE CALLING A LIP GLOSS A LIP TOPPER
? I guess it's my own version of the battle I had with my own Mom over wearing rouge versus wearing blush. Either way, I bought one of the
UD topcoats
and it dries to a finish and is not lip glossy at all, so there's that. It's officially called the Vice Special Effects Long-Lasting Water-Resistant Lip Topcoat, which tells you everything you need to know. I bought the color
Fever
if you were curious.
Do you have a list? What are you thinking about? The Ulta sale lasts until the 22nd, so you have time for both!
Here's what you may have missed this week, from the Lipstick League.
Clumps of Mascara
- Some of you have mastered everything in the
makeup brushes world
and then there are others of us who still don't know what the heck we're doing.
EauMG
- OK, so you guys are correct.
Elizabeth & James Nirvana Bourbon
is a really great perfume.
fanserviced-b
- The Ordinary is one of the hottest brands in skincare due to offering science-backed, affordable formulations; here are
7 similar skincare brands
that I think make better products.
Gouldylox
- Lately, I'm all about
L.O.C.'ing my skin
to keep the dryness away. If your skin is uncomfortable, try this with your existing skincare and you'll be surprised at the difference it will make!
My Beauty Bunny
- I'm getting ready for my vacation in Hawaii with this
natural beachy makeup look using 100% Pure
!
Nouveau Cheap
- Just in time for the Sephora VIB Sale, Sephora has released new Sephora Favorites value sets (with some that are exclusive to Sephora inside JCPenney locations).
Check them all out here
.
Phyrra
- Thinking about making the switch? I share my
Top 5 Tips for Going Cruelty Free
! They make it easy!
Prime Beauty
- Multi-Masking is the latest skincare craze. Keep your skin in shape effortlessly with the new
Nügg Beauty Mask Subscription Box!
we heart this
- Have you seen the
MAC In The Flesh x 15 eye palette
(that's 15 shadows, btw)? Stef has crowned it her favorite eye shadow palette in YEARS!
Blushing Noir
- Check out the brands that are the best at bringing you the hidden gems in
affordable makeup brushes
!
(Wondering what the Lipstick League is? Find out here.)
Clumps of Mascara is Currently Craving:
The new
Sonic Foundation Brush by Clarisonic
is so intriguing! I'm a powder foundation user so I'd love to see how that baby works.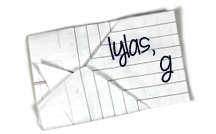 Find Kelly on
Google+
. Official
disclosure/disclaimer
statement can be found here.
Gouldylox
is a lifestyle blog focusing on beauty, hair, makeup, skincare, health, fashion, cannabis, weight loss, diet & fitness tips to help real women look and feel their best.
Copyright 2009-2017, Gouldylox. All Rights Reserved.