Sent for review. Contains affiliate links.
I've been really proud to be pale for a very long time. I see no shame in remaining ghost white--it's healthier for your skin and it'll certainly make you stand out in the summer. I love my pale skin.
But here's the thing. I'm thinner now. I can wear more body-baring clothing in the summer. But the texture of my thighs honestly leaves a bit to be desired. We all know that bronzed skin hides a multitude of sins and considering I've got lots to cover, including a little bit of cellulite and some loose skin, I'm all about the bronze.
I asked all of my beauty know-it-all friends and only three names kept coming up as the best self tanner available.
Vita Liberata
came up constantly, no matter who I asked (and with weeks of wear time, how can it not?). So I dove into a bottle of their new
Self Tan Dry Oil SPF 50
to find out if it would give my thighs a new lease on summer.
This self tanner is unique, as it's actually a dry oil. Formulated with marula, monoi and neroli oils, this luminous bronze tanning oil glides on the skin and leaves behind the most beautiful guide color ever seen. Skin is incredibly soft immediately afterwards. There is only a slight smell, as the product uses
organic DHA
to tan the skin. What you will detect, scent-wise, is a blend of neroli, grapefruit and lemongrass extracts. If you do catch a whiff of a scent during application, it fades as soon as you blend the oil into the skin. The oil dries almost instantly and there is very little downtime before you can get dressed. Immediately after application, this dry oil boasts an SPF of 50! Just remember that you'll have to reapply another SPF about two hours later to continue protecting your skin. The color this leaves behind IS NOT PROTECTING YOU FROM THE SUN. And on me, there is absolutely no way this tan could be considered "orange". Nope! Not one bit!
I've been applying this every three or four days to maintain a nice bronze glow and haven't experienced a single streak or issue. I've even applied bare-handed and had no problems with staining on the hands, which is amazing for klutzes like me. Just be sure to avoid putting the guide color on top of more guide color (shower first!) My only concern with this Self Tanning Dry Oil is that only a few drops come out of the glass bottle at a time, which feels a little slow to me. Big complaint, right? Now as long as I don't drop the bottle on the bathroom floor...
Buy this and try it for yourself for $50 from Sephora
. I've been using one bottle for about two weeks and have barely put a dent in it. LOVE IT!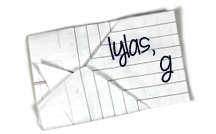 Find Kelly on
Google+
. Official
disclosure/disclaimer
statement can be found here.
Copyright 2009-2016, Gouldylox. All Rights Reserved.