I actually hit pan on skincare this week, which almost never happens to me! Luckily, it's the BareMinerals F&F Sale right now!
Question of the Week:
How do you protect your face from the sun? Do you use a moisturizer or foundation with SPF, or do you use a separate sunscreen for facial sun protection?
I am serious about sun damage and my preventative measures are starting to pay off! I've been wearing a sunscreen every day, all day since I was 22 years old. Now I'm 43 and the sun damage isn't too bad.
The reality about wearing a sunscreen as part of your foundation is that it just isn't enough protection.
You need a healthy nickel-sized amount of SPF for your face alone. I know you aren't wearing this much foundation!
Right now, I'm using
Anthelios Sunscreen Melt-In SPF 60
or
COVERFX's
new sunscreen that mixes with other foundations and is perfect for their Custom Cover Drops. Don't go outside without a sunscreen - you can thank me in 10 years.
Prime Beauty
- goes on a makeup
play date at Sephora
and reviews their new PLAY subscription box.
we heart this
- We've got a way to
get $50 off a $75 beauty order
, and free shipping to boot. Nope, not a typo! And GOOD brands too; Lipstick Queen, Fekkai, Deborah Lippmann and more.
Beautygeeks
- This new drugstore nail polish formula is insane, and the brush is pretty swell, too, which rarely happens at this level.
See our ManiGeek's swatches and review here
.
Beauty Junkies Unite
- Amber shows you how the new
Customizable Click Stick collection from Cover FX works
!
(Gx: I love these!)
Blushing Noir
- Two of the most perfect picks for long-lasting Summer makeup are
right here
!
EauMG
- My
May Empties
were all about Korean skincare (especially TonyMoly), rich moisturizers and smelling like a rich hippie.
Gouldylox
- I didn't think I needed
another palette
...but the cool tones in this one totally sold me.
My Beauty Bunny
- Cruelty free, natural ingredients, drugstore priced, and suitable for ALL skin types? It's true! See why we are in love with
Burt's Bees Cleansing Oil
.
Nouveau Cheap
-
This Sinful Colors nail polish
has quite possibly my favorite name of all time. But it's also a fun color, and a portion of proceeds go to an extreme important cause.
Olive & Ivy
- I've used Benefit products for years now and have finally narrowed down the
best of Benefit
- these are MUST haves!
Phyrra
- I'm impressed with the new
Jeffree Star Beauty Killer Palette
! See my live swatches, review and looks.
(Wondering what the Lipstick League is? Find out here.)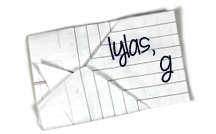 Find Kelly on
Google+
. Official
disclosure/disclaimer
statement can be found here.
Copyright 2009-2016, Gouldylox. All Rights Reserved.