Sponsored post. All opinions are my own.
Heavy foundation in the summer makes me crazy. On some days, it makes me give up and hide inside. The caking, the sweating, the sticky humidity...no thank you. Less product usually means less coverage, but a new foundation from
Luminess Air
is the beauty hack that delivers the best of both worlds.
I've got a coupon code (below) that will save you 20%. Keep reading!
Luminess Air Mystic Foundation
goes on as light as a feather, using only six to eight drops of foundation. I'm talking about water-sized droplets, not blobs of foundation. This new formula covers under eye circles without the need for additional concealer and blurs and conceals other imperfections. It feels like you are wearing nothing, which makes sense. The new Mystic Foundation is water-based, oil-free, fragrance-free and contains no parabens. It's ultra-light and very breathable.
I honestly forgot to wash my face one night (zoiks!) because I forgot I was wearing anything.
I'm wearing Shade 2 in all of the photos below.
Here's the thing. You will need to use an airbrush, but don't let that scare you! If you haven't done it before, just
watch this video
and you'll be a pro in no time. It takes less than a minute to get perfected, glowing skin. And that look won't budge until you take it off. It's perfect for outdoor weddings or parties, where you don't want to be bothered with touch ups. I've gotten about sixteen hours of perfected wear, but other users are getting as much as eighteen. I've actually been stopped TWICE while wearing this for someone to ask what I was using on my skin. That doesn't happen that often. Sure, people ask me about lipsticks or brows daily. But foundation? That doesn't happen that often.
Once you've applied your
Mystic Foundation
, add your own blush using your existing makeup or go full on ethereal with an airbrush shade from Luminess Air (just be sure to clean your well out before going back to foundation). I lightly spray my eyelids and don't need use an eye primer. The foundation will hold your eye makeup in place until you take it off, too. Set your final look with a
setting powder
like the one shown above and you're set.
Ignore the RBF and check out the zit coverage on my chin. Not too bad for zero concealer!
Here are my looks from three different days, wearing
Luminess Air's Mystic Foundation
. I'm not wearing other concealer or base-related products. Just the Mystic Foundation, a little cheek highlighter and contour and the new
LORAC palette
. All three looks took me less than 15 minutes because my base was perfect in less than 60 seconds!
I love the luminosity! I'm wearing the Luminess Airbrush Lipgloss, too. These photos aren't airbrushed AT ALL, btw,
If foundations you can feel sometimes feel bother you, switching to something this light will make you (and your skin) happier this summer. Check out
#LuminessBeauties
for other reviews, looks and ideas on how you can survive the summer while looking stunning.
My skin just looks so HEALTHY.
This was the night of the never ending car tire mishap, if you are my friend on Facebook.
Buy Mystic Foundation from Luminess for $40
. (And remember, you'll need the airbrush, if you don't already have one!)
Use this coupon code at checkout and save 20%: 565869609
.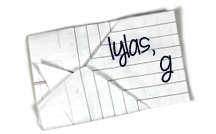 Find Kelly on
Google+
. Official
disclosure/disclaimer
statement can be found here.
Copyright 2009-2016, Gouldylox. All Rights Reserved.