If you glance through your most recent issue of Allure Magazine, you'll undoubtedly notice the missing mascara from almost every look the mag created this month. Not only is the cover girl, Amy Adams, sans false lashes and selfie-worthy mascara, she might not be wearing any (
gasp!
).
In the Beauty School feature, the directions to get the look include "not wearing mascara". Throughout the magazine, mascara is noticeably absent in most editorial shots, minus the shot in a great piece on skincare. There is a small nod to the false lash as, I presume, a little kiss goodbye.
Personally, I like to see the lashes without going full falsie--although a naked lash might just shave years off of your looks? Thoughts?
What say you, little sisters? Are you willing to back off of the thick, false lashes and go
au naturel
? Or is life unlivable without a faux fringe? Practice your voting skills by picking an answer below!
How do you like your mascara?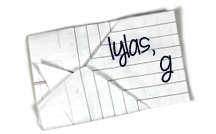 Find Kelly on
Google+
. Official
disclosure/disclaimer
statement can be found here.
Copyright 2009-2016, Gouldylox. All Rights Reserved.