Not a doctor or licensed professional in any way. See a doctor before beginning a weight loss plan
.
Happy Friday! How was your week? I hope it was a positive one - can you name one choice you made this week that got you closer to your goal? Share it in the comments!
I officially hit my goal weight this week at Weight Watchers!
However, I was saddened to discover that Weight Watchers no longer has much maintenance support. The staff at my center didn't even tell me how to change my point value from losing to maintaining (it's in your basic account settings). It was a let down, for certain. However, it's still pretty awesome being 97 pounds less than I was when I began this journey. I won't let them take my joy. But seriously, boo Weight Watchers.
Now I begin the stage of weight loss that terrifies me the most, and I feel like I'm on my own
with the exception of you guys. Maintaining the loss. This is where I always fail. I'm scared, so I'm going back to the basics.

Which brings me to this week's topic: What Am I Actually Eating?
So many of you have asked what I eat in a typical day and I haven't shared because I'm super basic. I'm in no way a foodie, I'm a pescatarian who doesn't love cooking and would be happy to eat the same food all of the time. Since I'm an over-sharer, I'll give you a few of my favorites (I was getting 30 points per day and on maintenance, I'm up to 34 per day on maintenance). I'm sure you can craft a better meal plan, but here's a few of my favorites from the fridge.
Breakfast Foods
Yogurt

- 2 points

Low fat, sugar-free Activia is a great way to start the day. Plus, it keeps things moving on the inside, if you know what I mean. The plus side is it has 2 points. The downside is that it has artificial gunk and while there are probably better choices, this works for me.
I love a good breakfast sammy. I take 2 slices of Fit & Active 40 Calorie Bread (Aldi) and toast. Spray with butter spray if you're feeling fancy. I cook a half cup of Egg Beaters in a microwave safe bowl for about a minute. I add a 1/4 cup of 2% Mozzarella and season to taste. If I'm going to be running around all day, I'll add a Boca Mushroom patty (2 more points) and a touch of honey mustard. Assemble your sandwich and wait for it to cool. YUM.

Lunch Foods


Strawberry Salad
- 6
points
My favorite is a basic chopped salad with spinach, lettuce, onions, strawberries a teaspoon of chopped almonds, a bit of champagne vinegrette (Girards), an ounce of goat cheese.
Meatball Sandwiches
- 7
points
I am addicted to those meatball sandwiches I mentioned a few weeks ago. I eat these a lot (I think I'll have one for dinner tonight, actually!).
Lean Cuisine Vermont Mac and Cheddar- 8 points
This is such a cheat and it's not a filling food that does anything for you, but on a rainy day when things aren't going my way, this is my favorite.

Dinner Foods
Fish and Chips
-
12 points
We are so basic at dinner, it's embarrassing. We eat late in the evening (my husband is in training as a competitive Olympic weightlifter), often waiting until 8:30pm for dinner. This takes 22 minutes total and only needs one pan. Baked Haddock with Panko (Giant Food, house brand) is a large portion of fish that fills you up. We add some baked fries or tots (15 whole tots is a serving!) from Alexia and call it pub food.
Gardein (Meatless) Crispy Mandarin Chicken
- 7 points
This quicky pre-made meatless wonder is shockingly delicious. It's the best substitute for orange chicken chinese food I've found. We split the bag (1.5 servings each), add some bagged vegetables and devour. I find the Gardein line at Target.
Spaghetti Nests
- 3 points each
I mix 6 ounces of the lowest point spaghetti I can find with 1 1/2 cup of grated parmesan cheese and 1 1/2 cup low point pasta sauce (I like Nature's Promise Organic). Mix that up and divide into 12 muffin cups. Add a meatball (I like Franklin Farms VeggiBalls) on top and add a dollop of sauce. Bake for 25 minutes at 375. Here is the recipe from Allrecipes.com.
Snacks
VitaTop with Peanut Butter
-
7 points. I love these. Just warm up a dark chocolate VitaTop and add a tablespoon (use a measuring spoon!) of Crazy Richard's Chunky Peanut Butter. Eat it with a spoon and enjoy every second.
Bananas
- 0 points. I don't generally like 'nanas, but I'm on a banana kick right now and one in the afternoon gets me through the day.
Chickpea Blondies
- 5 points. This recipe changes based on the ingredients you used, so be sure to determine the points based on what you use. I'm a big fan of these on Saturday nights while watching a movie with friends. Here is the recipe I use.

Extra Help!
Brussel Sprouts are my new bread. Cut brussel sprouts in half, drizzle in olive oil and sprinkle with Old Bay seasoning (that seasoning is what Baltimorians put on crabs, corn and everything else). Roast in the oven until slightly crunchy. Or drizzle with oil and add a little brown sugar sometime. Also yummy! I never thought I would say this, but I LOVE BRUSSEL SPROUTS.
Tomatoes and cucumbers save me when I go too far with the peanut butter. I just cut some in half, add a healthy dose of seasoned rice vinegar, let them set for an hour or so and devour. Add feta if you are feeling fancy!
Is this a perfect meal plan? Probably not. Too much salt, too many artificial chemicals and too many processed foods. You know what? I'm just a blogger trying to stay healthier and this is working for me. Sure I can cut some salt, spend more time prepping and cut out the diet soda. But this is what is working for me right now. We can't be perfect. I just want to be happy.
What are your favorite recipes? Share a link below! We all need inspiration, right? Now get out there and kick the week's butt! You got this!
Get notified when I post next, including the tricks that keep me sane and losing weight!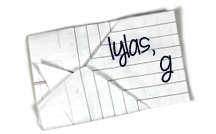 Find Kelly on
Google+
. Official
disclosure/disclaimer
statement can be found here.
Copyright 2009-2016, Gouldylox. All Rights Reserved.