Sent for review.
I have so many brushes. I have my tried and true favorites that I've had for eons (one of my fave brow brushes is from the 90's! It's clean. Give me some credit.). Lately, however, I've been obsessed with a perfect complexion. You know what I'm talking about. No lines under the eyes, perfectly sculpted cheeks and flawless skin.
Once I started paying attention to what I was reaching for, I was shocked. The brush that I can't be without?
Bravon Beauty's Deluxe Fan Brush
. This fan brush isn't wimpy like other very, very thin fan brushes. You know what I mean...the ones that don't really pick up any color? Or they are too thick and can't cut a cheek contour for anything. Take it from the me. This brush is perfection.
I know. A fan brush? Really?
Use it to set and perfect your under eye concealer to stop those pesky, tiny lines from giving you a tired look.
Apply a thin, quick cut of taupe or bronzer to create a really fast and perfect contour.
Feather that fine line upwards, toward the cheek bone for a defined, natural looking cheek.
Lightly dust this brush over your favorite cream blush or highlighter for a light sweep of natural, glowing color.
Tap the edge of the brush into your contour color and lightly touch it to the side of the bridge of your nose. This is the fastest, most natural-looking way to contour your nose in a hurry!
This deluxe fan is a blend of natural and synthetic fibers that is easy to clean, feels amazing and is nicely weighted. It's a pleasure to use and gives great face.
Grab your own for $28
.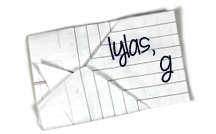 Find Kelly on
Google+
. Official
disclosure/disclaimer
statement can be found here.
Copyright 2009-2015, Gouldylox. All Rights Reserved.