I bought this. Contains affiliate links.
So I know I told you about this last week but OMG,
Obliphica
is amazing. Industry pros had been telling me for months that Obliphica was a formula that might revolutionize how we expect our hair to react to all products in the future. I (wrongly) assumed that they were just in cahoots with the owners of Obliphica. How many shampoos, oil and masques have you purchased that made your hair a little nicer for a few hours, only to have the silicones wear off and your hair goes back to its pre-masqued state?
After one use, my hair was softer, not frizzy and transformed into being beautifully shiny, flowing hair. I can't believe the difference this makes for my hair. Since I went down the Obliphica rabbit hole, I've purchased the
Hair Serum, Mask and Cream
. I'm in love with my hair for the first time since I went blond.
What makes Obliphica so different is the Sea Berry. According to Obliphica:
The Sea Berry's therapeutic oil is naturally rich with 190+ bioactive compounds, including every life-sustaining substance necessary to flourish in the world's harshest climates.
Essential fatty acids (EFAs), including Omegas 3, 6, 9 and the incredibly rare and powerful Omega 7.
These potent anti-agers nourish and hydrate the scalp at the cellular level to build stronger, healthier, shinier hair—starting with the very first use.
14 essential vitamins—including super-charged antioxidant Vitamins A, C and E, and B1, B2, D, K and P. Plus Superoxide Dismutase (SOD), the most important enzyme for helping prevent free radical damage.
The Sea Berry has 5 times more Vitamin C than an orange, 3 times more Vitamin A than carrots and nearly as much Vitamin E as wheat germ.
Natural essential amino acids such as Lysine and Serine, which help strengthen the hair.
Phytosterols, which moisturize the scalp and soften the hair to reduce static and banish flyaways.
Combined, these highly beneficial ingredients naturally nourish, heal and protect the scalp and hair, leaving the hair manageable, soft, shiny and luxuriously beautiful.
It's amazing
. It earns the title of "
If I was made of money, I'd buy this for you
." And that's about as holy grail as holy grail gets. It's the product of the week, and it just might keep that title a little longer than seven days.
Grab anything
Obliphica from Ulta
for around $24.00-$38.00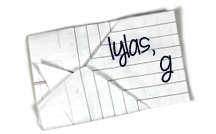 Find Kelly on
Google+
. Official
disclosure/disclaimer
statement can be found here.
Copyright 2009-2015, Gouldylox. All Rights Reserved.