Olaplex was sent for review. Hair services and products paid for by moi.
I've been a redhead for the last 21 years. It's part of my identity. All of my bosses have called me Red more than my own name. Now that I'm not a redhead, many people I deal with on a daily basis aren't recognizing me. Ninety-nine percent of people whom I tell that I was naturally a blond don't believe me. But it's true. I only became a red head after I accidentally dyed my own hair red, trying to make it a honey blond after the sun had taken it platinum. But that is for another story on another day.
(My hair about 3 weeks before going blond. I know. It's really, really pretty.)
The reason I wanted to go from dark red to blond is because of my gray hair. I went gray really early. I started to turn before I got married; my naturally blond roots were speckled with gray sparkle. However, ten years later, the sparkle has taken over my entire head. And I'm certain the sparkle could be beautiful on it's own,. However, when the roots start to show one week post-color, it looks more skunky than sparkly. This fact makes me insane. Sure, I could get some take-home color from my colorist, or stop by the salon every two weeks for a quick touch up. But it's so much work. And I'm just not that into dedicating a solid two hours to coloring my hair every other week. I'm busy. I have things to clear out of the basement/non-profits to create IDs for/friends to visit/dogs to walk/work/dusting/etc.
With a plan in mind to gently fade into my natural color to lessen the transition from red to gray, my
amazing stylist
at
Laboratorie
started added massive amounts of hand-painted highlights called balayage. I got lighter at a snails pace, month after month. Then Bethany started asking me if I had heard about
Olaplex
, a new chemical service additive that all of the celebrity stylists were raving about on social media. I hadn't heard of it and couldn't find anyone in my circles who had heard of it, let alone actually tried it.
Which made me want to learn more immediately.
Olaplex is a two-part salon (-only!) service that helps maintain the health of your hair when you color. If you've ever had highlights or bleached your hair, you know that you have to go slow or risk breaking and ruining your beautiful locks. Olaplex claims to stop the damage by adding a chemical to the color service and then conditioning with a special treatment before shampooing.
According to the company,
"Go Blonder. Push the envelope further without compromising the integrity of hair. From the photo shoot to the salon chair, colorists are set free from the fear of damaged hair. From Base Color to Balayage, Olaplex multiplies bonds making hair stronger, healthier, while color lasts longer with more vibrancy."
When I arrived for my appointment, Bethany examined my hair and gave me two options:
1. Try to highlight around the other heavy highlights. This option seemed impossible to me. I would have zero patience to do that myself.
2. Bleach my entire head and hope nothing breaks at the scalp.
Since Bethany hadn't used Olaplex before and was only going on what she had seen posted on social media, she suggested I take the safe route. However, the Veronica Mars Product Sleuth I am was leaning towards the latter. After being reminded that my hair could break off really, really short, I took a deep breath and stayed the course. We were going to bleach my entire head.
Fifty minutes of processing later, my hair felt HOT and was starting to foam, which I'm told means it's usually finishing up the processing (I don't think this is normally how it goes). In the directions for Olaplex, it clearly states that you need to use a higher volume of lightener, allow the hair to process for longer and be patient. After 50 minutes, we decided it was time to rinse and see what was there.
Nervous with anticipation and the high hopes my hair didn't break off, we rinsed out the bleach. Next, we added a toner to add a little ash to combat some of the left over red. Bethany was not thrilled with how my hair felt post bleach, commenting that it "
felt a little slimy and was angry
." However, almost no hair was coming out when we rinsed the bleach. And almost no hair came out when we rinsed the toner. The final step was to apply the No.2 Olaplex conditioning formula to my hair and wait for five minutes. We rinsed again. My hair now felt like regular hair that had just been processed (or so I'm told) and very little hair came out in the sink.
There was zero obvious breakage.
When I blew my hair dry, very little hair came out in the brush, too.
Over the next few days, my hair color began to settle down and the usual dryness that goes along with bleach began to make my hair very thirsty for all things moisture. My go-to is always
Oi
--nothing seems to help my hair more than the
Beautifying Potion from Davines
. I slathered on Coconut Oil,
It's a 10 Keratin Spray
, a
Joico Treatment
, a
Davines Re-Plumping Treatment
and some
Wen Re-Moist
. (Wow, writing out all of those options kind of makes me seem a little crazy. Oh well. It was working!) There is also a process your stylist can do in another appointment that involves more Olaplex without any hair color to help repair the hair. Ask your stylist (it's helped me more than anything else!).
I returned to see my stylist the following week for a cut. She was a little disappointed that my hair wasn't in better shape, dryness-wise. However, I can say that my entire head is behaving better than my highlights did in the weeks after the original highlighting. It's super shiny and very manageable when dry.
(This is me, yesterday. Something about that bronzer makes skin look amazing! I have to remember to wear it daily!)
It's quite a big change and I'm not sure I'm used to seeing it myself. It's been a really long time since I've been this blond! People's responses (but mainly, their lack of responses) have been very mixed. The first question everyone asks is, "do you like it?" Which is code for, "My god woman, you did that on purpose?"
For those of you that don't know, when you bleach out your entire head, you basically get what you get. Sure, you can tone it, but toning can't make you look like Gwen Stefani if you've got Connie Britton's hair color. In other words, going blond is an expensive, time-consuming project and the end results can't be guaranteed. Going from red to blond is one of the hardest transitions to conquer. I'm getting more accustomed to the color and as soon as we tweak it in a few weeks at my next appointment, I'm confident I'll love it 100%. In fact, I kind of love it already! (Even though one night I got up to go to the bathroom and literally screamed at my reflection, as I had apparently forgotten about it while sleeping.)
Before you go for highlights or a major transformation, ask your stylist about
Olaplex
. It truly minimizes damage as well as allowing your stylist to go farther than previously possible in one appointment. If you've tried it, tell me all about it in the comments!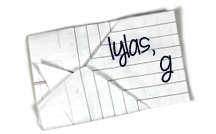 Find Kelly on
Google+
,
Twitter
or
Facebook
. Official
disclosure/disclaimer
statement can be found here.
Subscribe
and never miss a thing!
Copyright 2009-2014, Gouldylox Reviews. All Rights Reserved.