Contains affiliate links. Purchased by me.
Last month, it was
Reverse Washing
. And while so many of my blogger friends are having the best hair days ever, courtesy of fewer traces of conditioner left behind, I
still say this
. But what about a pre-shampoo treatment?
You could just throw a conditioner on your hair before shampooing but, in my experience, this won't work as well. Most conditioners are very thick so unless applied on wet hair it risks a tub of expensive hair stuff becoming a single serving. When I first saw
Living Proof's Timeless Pre-Shampoo Treatment
, which promises to fortify hair while locking in color pre-wash, I presumed it would be very similar to one of their existing conditioners or treatments. While they all share ingredients, including the signature OFPMA, the formulas were surprisingly different, so I decided to give it a go.
Let's keep in mind I have dry, processed blonde hair, so conditioners are my best friends. I can't condition my hair enough. If oily-haired women love reverse washing, a good pre-cleansing treatment is heaven for those of us with processed or dry hair. I've been using Living Proof's Timeless, a pre-shampoo treatment that promises to fortify hair while locking in color.
The first time I tried it, my hair was lovely but not that much different. After the second and third (and fourth and fifth...) my hair is getting healthier looking and is actually easier to manage. I thought it was just me having a few good hair days in a row, but then I found other before and after photos and realized how glorious this treatment was for my hair.
It doesn't leave hair too heavy, contains a decent amount of OFPMA and a little goes a long way. The biggest difference I'm seeing when I use this is in
hair manageability
. I'm air drying my hair and this gives me beautiful results. If I blow dry, my hair is even better. My style lasts longer and my hair stays clean for an extra day.
I love this
(I'm on my second bottle now).
Grab it from Ulta for $10/$26
. Let me know what you think if you've already tried it. I can't believe how much I love it.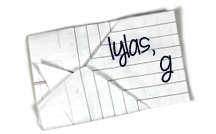 Find Kelly on
Google+
. Official
disclosure/disclaimer
statement can be found here.
Copyright 2009-2016, Gouldylox. All Rights Reserved.