Question of the Week:
In your opinion, what's the most overrated beauty product of all time? I could name a few things...the
Clarisonic
(research has shown it's as great as a good washcloth),
Ionic technology in hairdryers
(It works in things that touch your hair directly. Not so much in things that don't.) However, there is one thing I won't buy. Ever. And that is any skincare with unstable ingredients (vitamin C, retinoids especially) that come in a
jar
. Light, fingers and whatever muck happens to be on your fingers can destroy the potency of skincare in a flash. Buy it only if it comes in a pump or other airless dispenser!
Phyrra
- shares her favorite
DIY beauty
for eyes, lips and hair.
we heart this
- wants to introduce you to a
drugstore lip stain
that is glossy, pigmented and all kinds of PERFECT.
Clumps of Mascara
- has finally tried the brand
Yes to Carrots
. Not sure what took so long but now I'm in love and can't stop bragging about their awesomeness !
EauMG
- finally found a celebrity perfume to enjoy!
Dita Von Teese EDP
is a sultry floral over smoldering incense. And the packaging is fit for any glamour gal!
Gouldylox Reviews
- What is the best
DIY beauty hack
? The Makeup Wars team compares their favorites. Which one is yours?
My Beauty Bunny
- We're so excited to announce the
My Beauty Bunny Exfoliating Moisturizer
is now on the virtual shelves! The cruelty-free lotion gently exfoliates and helps minimize fine lines, and works with all skin types.
Nouveau Cheap
- What if I told you that there was
a new drugstore liquid liner
that could change your life? OK, maybe not your life, but it just might change your outlook on liquid liners (in a good way).
Prime Beauty
- dreams of being a ballerina but for now she'll settle for looking like one with the
Lancôme French Ballerine Spring 2014 Collection!
Guest Post of the Week, as chosen by Phyrra
- I adore Honey from Honeygirl's World. She covers beauty, fashion and lifestyle. I really like her tutorials and her recent
Honey Bella Rosa
tutorial combines gold and purple, two of my favorite shades.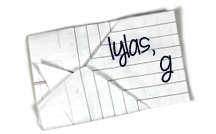 Find Kelly on
Google+
,
Twitter
or
Facebook
. Official
disclosure/disclaimer
statement can be found here.
Subscribe
and never miss a thing!
Copyright 2009-2014, Gouldylox Reviews. All Rights Reserved.