Purchased by me. Sent for review. Affiliate links. Other bloggers listed are responsible for their own blogs and disclosures. I can only do so much.
Imagine that you've taken an amazing three hour tour and ended up stranded on a deserted island. You find a magical genie, who will grant you one Amazon order. Here's the catch: You can only order one of each item. Obviously, lipstick is one thing you rush to buy.
If you can only pick one lip color to wear for the rest of your days on this island, which would you pick? (Obviously you ordered a recurring shipment, so you'll get a new one every 6 weeks, but you can't change the order. We are playing by Gilligan rules, people. Go with it.)
My choice for the one lipstick I would choose for the rest of my life? The formula is a no-brainer, but the color? Hmmm. I would pick
Clinique's Butter Shine in Ambrosia
. The formula is amazing and the color can transition from day to night and goes with any hair color. But that is just me. Wondering about other beauty enthusiasts?
Nora Loves Makeup
would pick
Amour's Bridgette
, a really light pale pink with sparkle.
My sister from another mister,
Phyrra
would chose a bright pop of fuchsia from
Too Faced's Melted collection
.
Kath the Fabzilla
would rock
Tom Ford's Firecracker
until the professor figured out a way off of the island.
Beautzy
would pick
Estee's Rose Tea
, presumably to remain a demure Mary Ann.
My conference doppelganger,
The Makeup Blogger
chooses
Pale Pink by Bobbi Brown
.
Never Say Die Beauty
would be happy with anything from the
Milani Power Lips
collection. (I always forget how amazing those lippies are! Note to self: restock purse immediately!)
Beauty By Miss L
selects a
Caitlyn Lipstick Pearly Shimmer Balm in Sugar Rose
to maintain her sweetness.
Glamorable
lives up to her name by choosing a beautiful
Milani Lip Intense Liquid Lip Color in Red
.
XO,Noelle
goes glam with
KVD's Everlasting Lipstick in Bachelorette
.
Brianna at Brikasia
is ready for the weather that lies ahead with
NARS Heat Wave
.
My Beauty Junction
is prepared to be lovely whilst eating pizza by wearing
Chanel Rouge Double Intensite Ultra Wear Lip Colour in Rose Garnet
. She is really serious about this color, people.
The smartest blogger I know (at least about the stuff I know nothing about!) is
Carleen of Girl Gloss
. She is in love with
Chanel Rouge Coco Hydrating Creme Lip Lipstick in the shade Rouge Orange
.
My girl Jessika from
Polish Insomniac
(whose hair I covet) would be perfectly happy with
Revlon Pink Truffle
.
Beauty TidBits
loves the
It Cosmetics Lip Vitality Flush in Pillow
more than anything else.
Cindy at Prime Beauty
loves
Lancome's Rosy Rouge
and isn't afraid to show you why.
Romy from Romy Raves
goes red 'til she goes home with
Senna Venetian Red.
Lola's secret is out. She would pick By Terry's Terribly Nude.
Melody from Cosmetically Challenged loves Black Up Cosmetics Matte Lipstick 34M more than any other (and that says A LOT).
While it's a serious Sophie's Choice for Blushing Noir, she finally decided upon Jouer's Peony.
What would YOU pick? Are you more Mary Ann or Ginger? Red or pink? Tell me in the comments!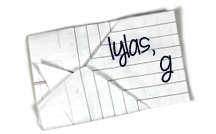 Find Kelly on
Google+
,
Twitter
or
Facebook
. Official
disclosure/disclaimer
statement can be found here.
Subscribe
and never miss a thing!
Copyright 2009-2014, Gouldylox Reviews. All Rights Reserved.