I've tested loads of mascaras this year and only a few have earned their permanent spot on my vanity. Did your favorite make my list? Find out!
It Cosmetics, Superhero Elastic Stretch Volumizing Mascara
, $24.00, gives you thick, long lashes that are so inky and long, you'll forget you aren't wearing false lashes. This mascara is the queen of the thick lash...just make sure you comb out the lashes and give it a few moments to dry in between applications.
Read the post
or
buy it now
.
Perricone No Mascara Mascara
, $30.00, helped my lashes grow. This mascara has been around for a few years but that doesn't matter, it still earns a spot on my vanity. This gives the look of slightly thicker natural lashes while actually helping to grow stronger, thicker, longer lashes. There is very little clumping or flaking and it helps hold a curl forever. It's one of the few mascaras that help make really short lashes look reasonable (if you have lashes as short as mine are naturally, you'll know exactly what I mean).
Read the post
or
buy it now.
.
Bravon Beauty Double Wingspan Waterproof Mascara
gives long, thick lashes without clumpy or making lashes look spidery. Keratin helps to fortify lashes, while keeping them supple, The waterproof formula is amazing because it feels like the regular Bravon formula, but is actually waterproof.
Buy it for $18.00
.
The return of
Max Factor
this year made me so incredibly happy and the
Masterpiece Max Mascara
is worthy of the name. This mascara helps build, define and lengthen lashes without any clumping, ever. Lashes are not spidery or clumpy; just long, lean and beautiful. Read my
original post
or
buy it for $9.99
.
Pixi By Petra is wowing me non-stop with their mascaras. The
Black Lash Primer
is a must have, as is the
Lengthy Fiber Mascara
($16.00). There is no other mascara out there that adds length like this. The
Lower Lash Mascara
($11.00) is a no-brainer, too. Read the
original review
or
buy it now
.
Did your favorite mascara make the list? What should have been included? Tell us in the comments!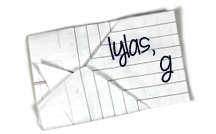 Find Kelly on
Google+
. Official
disclosure/disclaimer
statement can be found here.
Copyright 2009-2016, Gouldylox. All Rights Reserved.