Purchased by me. Contains affiliate links.



I hate mascara right now. HATE IT.
Go ahead. Try to find the lashes. They are THAT short.
Here's why. I haven't been using Latisse or anything similar lately and I should be. My lashes are so short that when they curl up, the curl barely goes past the rim of my eye. The only lashes I've seen on another person that were shorter were my mom's after they trimmed hers for eye surgery.
While I haven't given up on them, per se, I'm out of will to try to make them better with mascara. Primers help, but not as much as Latisse (which is what I'll eventually end up doing again. You can get a script from the Target clinic, you know!).
Out of my current collection of mascaras, the only one working for me right now is
Perricone's No Mascara Mascara
. When I used this religiously, it made my lashes a little more full and a touch longer. I really like the anti-brush, which makes the most of the lashes I do have.
Since I'm unhappy with everything right now, I asked Hannah, my favorite Sephora Color Consultant, what she thought about mascaras for wimpy lashes. Hannah suggested I try
Stretchex by Touch In Sol
to add length to lashes. And that it does! It's also really easy to overdo, and enter clump city, so be careful not to go for broke with this mascara, as you won't win. Two coats delivers lovely, longer, but very thin lashes. More than that and you'll hate it.
So at the end of the day, I'm still stuck in Miserable Lashes Land. Help! (And no, I don't want to try Younique.) What works for you?
Need more ideas to find your perfect mascara? Click the tiles below!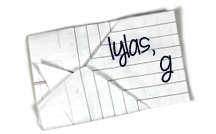 Find Kelly on
Google+
. Official
disclosure/disclaimer
statement can be found here.
Copyright 2009-2015, Gouldylox. All Rights Reserved.