Not a doctor. See one before starting a weight loss plan. Not affiliated with Weight Watchers.
Happy happy Memorial Day Weekend, little sisters! How was your week? I survived another week of maintenance--I'm halfway to being a Weight Watchers Lifetime member. Woo hoo! I also survived a wedding (with points left over!), even though they had the best dessert table ever.
The gorgeous bride and I.
I'm not going to lie. I'm a little nervous about this weekend, too. This weekend seems to kick off the season of eating that doesn't feel like it ends until January 2. So how do we get through it? Here's my plan. Will any of it work for you, too? Get ready, I'm all about the tough love! It's the only way I've managed to power through the tough times. Please have fun, but don't lose sight of your goals.
1. Leafy Greens For the Win: Add leafy greens to everything and you'll thank me later.
2. Mix 'Yo Drinks: Mix anything alcoholic with some kind of tonic water or seltzer. Even better, skip the drinks entirely.
3. Eat Before You Graze: Fill up on healthy food that fits your plan before hitting the BBQ. You won't feel as compelled to munch if you aren't hungry.
4. Rock That Body:
I'm going to be really proud of how I look in a bathing suit and I refuse to feel any kind of body shame whatsoever.
5. Tomorrow Is A New Day: Don't give up because you ate it all. Start again tomorrow and make healthier choices.
6. Remember Your Plan: Now go work it. You know what to do. You know what to do. :-)
7. Holiday Weekends Aren't That Special: Don't lie to yourself. You'll have another chance to eat pit beef over the summer. You won't remember even thinking about it in an hour or so.
8. Have Fun!: There is so much more to summer livin' than food. Relish the moments, the laughter and the memories. Don't get stuck thinking food is the only reason for the season. Laugh, Love and Live!
9. Step By Step (ooh!): Each move you make puts you closer or farther away from your goal. The choice is yours. You are in control! (And I swear you'll get there sooner than you think!)
10. Wear Sunscreen: Those rays are no joke. Please wear a sunscreen so you don't DM me asking which laser you want to fix your sun damage.
Want to get notified when I post again, including the tricks that keep me sane and losing weight? Subscribe so you don't miss out!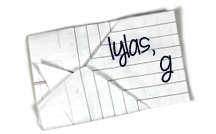 Find Kelly on
Google+
. Official
disclosure/disclaimer
statement can be found here.
Copyright 2009-2016, Gouldylox. All Rights Reserved.