Owen O'Donnell is no doctor.
But that doesn't stop him from dishing out some non-traditional wellness at
Sinai Hospital's Alvin & Lois Lapidus Cancer Institute Infusion Center
in Baltimore, MD. On one of his very rare days off from being an in-demand makeup artist as well as Director of Makeup for
About Faces Day Spa & Salon
, Owen donates his time and gifts to those receiving cancer treatments. His goal? To remind patients that life is full of possibilities and that sometimes, it's easier to see those possibilities when you feel better about your visage.
O'Donnell began the "Makeup Therapy" program at Baltimore's Alvin and Lois Lapidus Cancer Institute at Sinai Hospital
as a way to feed his passion for makeup. "I would have been a nurse, but blood isn't my thing. I love changing someone's outlook by changing their appearance. I am fascinated how changing your makeup can change so much more in your life. It does so much to bring that balance to the rest of their day, their persona, their life, and in turn, how they affect others. I learned as a self-conscious teen that just knowing how you can look with makeup can change everything about how you think of yourself. Even though you just wash it off at night, knowing that possibility exists can change everything."
When I first arrived at the hospital it was just Owen and I, waiting for our first "customers". Within ten minutes, our little section of the Infusion Center had become an old-school salon. Not the fancy kind where talking across the chairs is considered rude, but the kind where women chat about life, love and the pursuit of a good eye brow, with a twinkle in their eyes. One woman shows off a new engagement ring and shares her upcoming wedding plans. One shows photos of a grandchild. Another discusses where to go since her makeup will be perfect, once Owen adds his magical touch. Everyone is laughing and smiling.
No one talks about cancer.
Owen O'Donnell and Jane at the Sinai "Salon".
Jane stopped by first, hoping to snag a coveted spot in Owen's chair. He's done her makeup in the past and she loves the way it makes her feel. It's something that not only carries her through the treatment itself, but through the upcoming weeks. "I'm not going to babysit cancer. I have a life to lead and cancer doesn't define me. Owen's makeup makes me feel like me again. I know I can fight this, feeling this way." That sentiment is what fuels O'Donnell's passion for the power of makeup and it's quickly clear that the results last much longer than the makeup itself.
While dishing beauty secrets at the make-shift salon, Jane confessed that she's gotten to be more interested in makeup, since meeting O'Donnell, even asking me for my favorite brow product, on which we both agreed: It Cosmetics Your Brow But Better. Jane's tip? "If you have dry skin, from I don't care what, you need St. Ives. That makes my skin feel wonderful. I just love it."
Rosalind feels the power of a good brow.
"Many of the women are missing their glow. The treatments take so much out of their bodies and their mind, it's nice to be able to give something so fulfilling back. Whoever thinks eyeshadow and the right lipstick can't change your day is just doing it wrong. Makeup helps you see that there are possibilities down the road and gives you something positive to focus on. It's not uncommon to see energy and motivation return," said O'Donnell.
Andrea receives a makeup collection to keep her glow going, courtesy of Jane Iredale.
Owen does more than just add back a little glow. Many patients going through treatment not only experience sallow coloring but also experience a loss of facial definition, hair and weight loss dehydration. "I've learned a lot in working with these amazing women and I think part of what makes me successful as a makeup artist is that I look at anybody's face and analyze what needs to be emphasized, adjusted, or distracted from, before I even think about color. The rest just falls into place naturally."
Andrea, shows off how balancing her face with a little makeup changes everything.
While Owen uses his standard kit when visiting the Infusion Center, he definitely has his favorites for balancing a complexion and giving back some glow.
Laura Mercier Bonne Mine Palette
, $48.00, gives everyone a little glow that is very natural looking. And it's lovely that it also happens to benefit Ovarian Cancer research.
Jane Iredale
has not only been incredibly kind to donate products to O'Donnell's program, but hers are also a staple in his kit. His favorites? The
Rose Hydration Spray
, $29.00, refreshes thirsty skin and mixing it with foundation gives skin back some of the glow that got away.
Smooth Affair Facial Primer & Brightener
preps and brightens the skin before makeup.
Amazing Base
, $44.00, Jane Iredale's signature powder foundation, is a staple in the kit, too. Many patients are gifted a
Jane Iredale Starter Kit
as a way to keep their spirits up, as well as a way to remember that the road of possibilities is endless.
Smashbox Brow Tech To Go
Pencils, $28.00, give a really natural brow, no matter how much hair you have to work with.
The one product everyone wants to take home? It's what O'Donnell jokes is his "health stick". On the day I visited, I witnessed more than one delightful gasp when it was revealed what a little
LA Lights Lip and Cheek Color from Smashbox
can do.
Nurse Bunny looks on, enjoying the transformations happening a few feet away.
The confidence and joy O'Donnell is spreading reaches more than just the patients. According to Yolanda Marzouk, the Community & Patient Support Coordinator for the Alvin & Lois Lapidus Cancer Institute, the staff appreciates the program because "they see how beneficial it is to the patients - and even their loved ones. It makes their family happy when they see that their loved ones are happy. The physical changes that they experience are difficult. By making them feel better on the outside, they feel better on the inside too. They also learn new tools and skills that they can use well after their treatments are over.
"We had one patient say to Owen "Thank you for making me feel like a women again", and another patient said, "My family is not going to believe that I was in the hospital today". We even had one patient who didn't wash her face for the day because she loved the makeup so much. You see such a difference before and after their makeover. It's amazing, they look and feel like a new person."
O'Donnell knows how challenging it is to be a caregiver--his mom is a nurse. Sharing his passion with these special caregivers would be a treat. He helped to create an event for some of the nurses and staff at the About Faces Day Spa and Salon, where he is the Director of Makeup. "My Mom is a nurse and has actually been treated at Sinai twice. I know how draining that line of work can be and if I can help alleviate some of that in a small way, it means the world to me."
Robbin and Owen, after another successful makeup "lesson".
The most common reaction to seeing themselves after O'Donnell does their makeup? "I'm not going to sit home and waste my makeup. I'm going out tonight!"
And that is music to everyone's ears.
This program is currently funded by the kindness of others. If you would like to make a contribution, please send donations to:
Alvin & Lois Lapidus Cancer Institute
Supportive Services Fund
c/o Yolanda Marzouk
2401 West Belvedere Avenue
Baltimore, MD 21215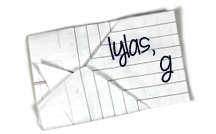 Find Kelly on
Google+
. Official
disclosure/disclaimer
statement can be found here.
Copyright 2009-2016, Gouldylox. All Rights Reserved.