sent for review. contains affiliate links. purchased by me.
Question of the Week:
Let's talk body hair removal. Are you a razor person, or do you use another method (wax, depilatory cream, or device)? Or do you prefer to go au naturale?
I shave my body and my face, but let's forget that question of the week, because I have something better to discuss. I just started trying a new beauty gadget and I'm not really ready to talk about it. (
butOMGit'samazing!
) I've only been using the
DermaFlash for a week
, so my opinion is not fully formed, but I feel the need to gush. My face is so incredibly soft, I can't imagine life without it. Not just because the peach fuzz is gone, either. The
DermaFlash
uses sonic technology to "gently sweep away dead skin, hair and debris" from your face. It's similar to dermaplaning, which is done by a doctor or trained professional. It would be hard to hurt yourself with this gizmo (so don't worry about that) and skin is left super soft and glowing instantly. And you know I'm always all about the glow. The only downside is the one-use razors, but I suppose safety and cleanliness should be important. I'll give you more details and before and after photos in a post soon. If you are starting to think about de-fuzzing for spring, don't forget your face!
Blushing Noir
- TALK IS CHIC! Check out the most comprehensive,
mother-of-all L'Oréal Paris makeup posts
to see the must-have items I die for AND the hot deal currently going on at ULTA Beauty!
Clumps of Mascara
- I don't think there is a nail polish better suited for Spring than
this gorgeous one here
.
EauMG
- reviews two naturally delicious gourmand botanical perfumes by indie brand,
Phoenix Botanicals
. Yum!
Gouldylox
- For spring,
think fresh skin, juicy color and glistening eyes.
Want the look? Gouldylox has all of the details!
My Beauty Bunny
- Sometimes you SHOULD believe the hype! Check out why I am loving the most buzzed about brushes in the beauty-sphere.
Artis Brushes – Worth the Hype?
My Newest Addiction
- Laura partners with Real Techniques to show you a simple
sculpting tutorial
.
Nouveau Cheap
- My obsession with silicone makeup brush cleaning devices continues.
Here's my review of the new Real Techniques Brush Cleansing Palette
(with a bonus mini-review of their new Brush Cleansing Gel).
(Gx: I keep forgetting to buy one of these to clean with. Be honest. How often do you clean your brushes?)
Olive & Ivy
- We all deal with stress in our lives at one point or another, and these
five ways to pamper yourself when you're stressed
really help relieve it!
Phyrra
- Customize your own perfect foundation with my
how to make Tinted Moisturizer, BB Cream and CC Cream
!
Prime Beauty
- shows you how to give your makeup collection a
seasonal refresh!
we heart this
- are you a sucker for a good eye cream? Us too. Which is why we flipped for Murad Eye Lift Firming Treatment. It even hovers in mask territory...
see what bonus item it comes with!
Beautygeeks
- decodes this whole color-correction craze –
do you really need colour correctors in your routine
?
(Gx says: No. But I do love the Cover FX Click Sticks. And they can do more than just correct.)
Beauty Junkies Unite
- This new company is about to
change the way you shop for shampoo and conditioner
, and Amber has the scoop!
(Wondering what the Lipstick League is? Find out here.)
Blushing Noir is Currently Craving:
Do you know me?! SO MANY THINGS! Lately Benefit has really caught my eye with their
Cheekathon Blush & Bronzer Palette
and the Life's Little
Correctors Color Correcting Kit
.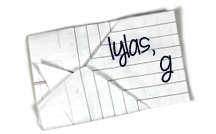 Find Kelly on
Google+
. Official
disclosure/disclaimer
statement can be found here.
Copyright 2009-2016, Gouldylox. All Rights Reserved.