Question of the Week:
What lip balm(s) do you reach for when your lips are in dire need of moisture/hydration? My lips are crazy dry and only three products to date have helped in any meaningful, long term way. None are cheap, but sometimes, you really do get what you pay for.
Sugar by Fresh:
It's pricey, but slather this on at night and wake up with a perfect pout.
Bite Beauty Agave Lip Mask
: I lost this (ie: the cat moved it). I'd be furious if the cat wasn't so cute.
Hemp Butter
: All in One Butter feels unlike anything else, with a little bit of cannabinoids and no thc. In no way will this get you high, but if you have cracked, itchy skin or lips, this will make it all better.
Beautygeeks
- Wanna re-use that empty cushion-compact? Here's how to
make your own version of BB-cushion foundation – safely
.
(Gx: Adds to evernote to use later.)
Beauty Junkies Unite
- Amber reviews the latest from Urban Decay --
Beached Bronzer
. There are two shades, and they're matte -- great for almost anyone!
Clumps of Mascara
- So many brands "natural" brands - so little time. I've put together
a nice little list
of a few favorites.
EauMG
- Poor unfortunate souls...Victoria is
"scenting"
Disney Villains!
Gouldylox
- This year is going to be my best one yet. To kick it off, I'm opening up about how I've
lost 90+ pounds
since last January!
My Beauty Bunny
- This spring we're all about matching dewy skin with matte lips. So we're loving the new, super pigmented
Too Faced La Matte Color Drenched Matte Lipsticks
!
(Gx: I can't of want both of these nudes, but can't decide which one. Thoughts, anyone?)
My Newest Addiction
- Laura has declared her love for Lanvin! She gushes over
Lanvin Eclat de Fleurs
and you don't want to miss it.
Nouveau Cheap
- Did you hear that, now through 3/21, Sephora is giving you 5 free samples instead of 3 on all online orders? If you need some ideas for what to buy,
here's a great set for spring
(that's also an excellent value)!
Olive & Ivy
- Scared of self tanner coming out too dark or orange on you?
This is my favorite
for a natural, gradual tan (on the cheap, too)!
Phyrra
- I Compare the Chocolate Bon Bons to the Semi-Sweet to the Original Chocolate Bar (and Peanut Butter & Jelly is there too!) Check out the
Too Faced Chocolate Bar Palette Comparison
to find the best Chocolate Bar Palette for You! (Gx: Out of the three,
picking my favorite
is easy.)
Prime Beauty
- needs a new "do" for spring so she's checking out Christie Brinkley's new line of hair pieces called
Hair2Wear
which includes extensions, pony tails, braided headbands and more. Enter to win your choice of Christie's collection at Prime Beauty now!
we heart this
- we heart this loves this
tried and true product
so much -- they even wrote a "cheer" about it!
(Gx: They've lost their ever lovin' minds, but does live up to the hype!)
(Wondering what the Lipstick League is? Find out here.)
Beautygeeks is Currently Craving:
a
whack of Dr. Jart skincare stuff
, starting with the Water Fuse Water-Full Hydrogel Mask… they've just shown up on sephora.ca!
(Gx: Dr. Jart makes great skincare and BB's. My arsenal is full of his products!)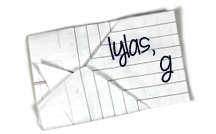 Find Kelly on
Google+
. Official
disclosure/disclaimer
statement can be found here.
Copyright 2009-2016, Gouldylox. All Rights Reserved.