Sent for review. Purchased by me. Contains affiliate links.
If you listen to any of the mags, face firming, V-shaping or skincare that contours is what you need to firm up your face. And to make those cheek bones pop, streamline the skin and chisel that jawline.
Will these formulas make you go from flabby to fantastic? No. But do some of them actually help firm and tighten the skin? Yes, they do! How do I know? I've been trying them behind the scenes for the last six months!
These have an effect on skin that is similar to adding a touch of gelatin to a recipe. Skin looks more firm and bouncy, even if only temporarily. Skin is less saggy, cheekbones become more prominent and everything looks slightly lifted. It's not going to radically change how you look, but depending on your age and skin, they can give you a noticeable difference. Especially after regular use.
I've spent a lot of time sorting the good from the bad, looking for firming products with elegant formulas that actually do firm. Here are my favorites!
Exuviance Age Reverse Total Correct + Sculpt Serum
is the only product of its kind currently available. This contains their patented AminoFil® , to add volume and firm the supportive matrix that makes up your skin. NeoGlucosamine gently exfoliates and reduces fine lines while a stable Vitamin C brightens the skin. If a skin routine with several steps is too much for you, this is one of the hardest working all-in-ones I've tried.
$80.00
Jan Marini C-ESTA
isn't exactly a new product, but its legions of fans don't lie. C-Esta is perfect to smooth out and firm skin that's been damaged from acne and fine lines, while improving the appearance of pores. The Vitamin C is also going to even out skin tone and the combination of their DAE Complex leaves skin baby soft. This is a perfect choice if you are on an acne regimen, using other retinols or have sensitive skin. This is serious skincare that won't irritate delicate skin!
$100.00
Manuka Doctor Illusionist Rapid Lift Mask
takes ten minutes and plumps the skin by incorporating bee venom. Skin is left firmer for several hours afterward. The Illusionist Rapid Lift Mask took several of the most talked about beauty awards in the UK over the last two years and I can see why. I was gobsmacked after trying it once. And I love the scent!
$40.00
Lumene Time Freeze
begins to work immediately with visible results after the first few days. The results will decrease if you stop using the product, so results are temporary. However, I used this consistently for months and was very sad when I had to move on to experience another product. Time Freeze contains Wild Arctic Ligonberry, which is a signature ingredient of the line.
$25.00
If you try the Manuka Doctor or the Lumene, be sure to join the CVS ExtraCare BeautyClub, where you'll get $5 back for each $50 you spend on beauty.
While none of these serums or masks are going to make you forget wanting a facelift, they may help you postpone for a bit. What have you tried that worked? Share your experiences below!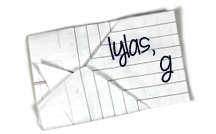 Find Kelly on
Google+
. Official
disclosure/disclaimer
statement can be found here.
Copyright 2009-2016, Gouldylox. All Rights Reserved.