Sent for review. Purchased by me. Contains affiliate links.
Still ignoring your brows because you don't know how to spice them up? You've nailed getting them waxed (or even tweezing at home) but aren't sure where to go from there? I've got easy-to-use ideas that will have your brows model-worthy in no time.
Clockwise: Benefit Gimme Brow, It Cosmetics YBBB, RevitaLash Hi-Def Tinted Brow Gel, BareMinerals Brow Powder, Anastasia DipBrow Pomade, Maybelline Brow Drama
There are only so many ways to fill in your brows: pencils, powders, pomades, and gels. Depending on how you apply them, you can achieve a really natural look, easily. Or apply with a slightly heavier hand and rock a serious brow. The choice is yours.
The easiest way to fill in your brows is with a powder.
This seems to be the most goof-proof method. You'll need a long lasting powder and a great angled brush, like this one from
IT Cosmetics
. Ditch the wax, by the way--it almost never looks right, unless you have a few wonky strays. Then wax those suckers in place!
Get a small amount of powder on the angled bristles of the brush. Trace the powder along your natural brow line. I usually start by creating a thin line along the bottom of my brow, using upwards brush strokes to fill in gaps and define. I set the full edge of the brush against the beginning of my brow to create a sharper start. Make sure your tail blends out naturally and remove any excess powder from the top of your brow with a quick swipe of your finger. Finally, take a spooli (you have one, right?) and run it over your brow to make everything blend nicely. Try these powders:
Tarte Amazonian Clay Volumizing Brow Powder
,
Anastasia Brow Powder
, and
BareMinerals Brow Powder
.
Pencils aren't too tricky, either.
You'll basically be doing the exact same thing, but with a very fine pencil. Make thin, upward strokes throughout your brow. Don't go side to side, unless your hair grows that way. You aren't filling the entire brow in with color, you're enhancing what is already there. A thin pencil is key. Blend it out with a spooli and go. Try:
Anastasia Brow Whiz
,
L'OREAL Brow Stylist Pencil
,
It Cosmetics Your Brows But Better
Gels take no time, but are harder to apply on thin brows.
Gels are easy and fairly inexpensive. Theses usually involve applying the brow gel with a mascara like brush. This is perfect if you have thicker brows or lots of hair. Simply swipe the product on using the spooli and wipe away excess with your finger before it dries. When I use gels, I like to apply them prior to any foundations so clean up is easy. Try
RevitaLash Hi-Def Tinted Brow Gel
,
Maybelline Brow Drama Sculpting Brow Mascara
, and
Benefit Gimme Brow
.
Pomades are for divas, on-point brows and for serious defining.
I use a pomade every day. A pomade doesn't have to give such a striking brow, but if that is what you're after then this is the tool you need. Apply it the same way you would a powder, but be sure to use a really, really light hand. Pomades are often waterproof and will last through anything. Remember to get mere molecules of color on your angled brush before applying to your brows. Less is more! If you start with anything other than a tiny trace of color, you're going to get mad. Don't say I didn't warn you. Try it yourself with
Anastasia Dip Brow Pomade
and
Too Faced Bullet Proof Brows
.
It Cosmetics makes an amazing pomade
with tiny fibers in it (tiny!) that help fill in sparse areas. It's flawless!
Always pick a color that is close to matching your own hair and if you want to look natural, go for a neutral color.
If you have gray hair, Tarte has a fantastic grey powder that can be used on brows and your hair
. I've been using shadows and brow powders on my roots for years, but Tarte has a great brush that does both. And the grey is stunning.
Don't forget that if you are shopping for drugstore options, CVS/Pharmacy offers the
ExtraCare Beauty Club
where you'll literally save more than you spend. That's my receipt above!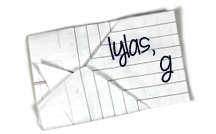 Find Kelly on
Google+
,
Twitter
or
Facebook
. Official
disclosure/disclaimer
statement can be found here.
Subscribe
and never miss a thing!
Copyright 2009-2014, Gouldylox Reviews. All Rights Reserved.