Sent for review. Contains affiliate links.




If you follow me on Facebook (you do, right?), you've seen me raving about this new iron called the VOLOOM. This high-end iron adds volume right where you need it most, at the roots. Forget powders, backcombing and root sprays. The VOLOOM will boost your style in less than three minutes and the results will last all day.




The VOLOOM is actually brilliant at two things. The first is adding volume at the root. That is obvious. Different hair responds differently and you will have to play with the placement and heat settings to get the look you want. If you believe it has added too much volume, turn down the heat, crimp for less time or gently pull the hair straight immediately after removing it from the iron.

The volume is easy, but how does it adds movement? The VOLOOM changes the way the hair lays on the head. Instead of your hair all sticking together and laying flat, the ridges left behind by the iron help move the hair around as there is no uniform surface for the hair to sit upon.





Don't get me wrong, it takes a little practice. The first time may not come out just right. It takes a little bit of practice. But when you do manage to use it properly, the results are amazing. It's also a really beautifully made iron. It's not chintzy or cheap. It has a locking feature which makes it easy to travel with. Why don't all irons have this? I have several expensive flat irons and none of them have locks. The VOLOOM also has a digital temperature readout and easy-to-access buttons for complete control.


How the VOLOOM works
:
You set the adjustable temperature to whatever you like best. It actually goes up to over 350 degrees, so be careful!
Now part your hair so the top layer of hair will not come into contact with the waffle-shaped VOLOOM plates. This is the most difficult part to master. You don't want the waffle crimps to show through the top layer of your hair.
Quickly, clamp the VOLOOM over a section of your hair and release after no more than two seconds. If you want even more volume, flip that section of hair over and crimp the section of hair directly below the previously crimped hair.
Repeat this throughout your hair. Be careful not to crimp anything around your face that will show if your hair moves or if your push your hair behind your ear.
If you have really long, heavy hair
, the VOLOOM will give your hair movement and a bit of extra volume.
If you have very oily hair or thin, long hair below your shoulders
, you may see more movement than volume.
If you have layers, waves or hair around your shoulders
, you will see mega volume.
I use this almost every day. It's amazing what a difference it makes in photos! My whole face looks lifted when my hair is bouncier! Plus the results can last for days.
Try it out for yourself if you've wanted the appearance of more voluminous hair. Just be patient in trying to find out the best way to make it work for you. Whether you want full-on Texas hair or just a bit of lift, the VOLOOM doesn't disappoint! The VOLOOM also comes with a bonus travel pouch, sectioning hair clips and a smoothing brush with pointed tail, all of which is perfect for separating your hair.
Grab yours for $130
.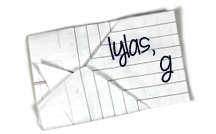 Find Kelly on
Google+
,
Twitter
or
Facebook
. Official
disclosure/disclaimer
statement can be found here.
Subscribe
and never miss a thing!
Copyright 2009-2014, Gouldylox. All Rights Reserved.