Purchased by me. Sent for review. Contains affiliate links.
This week's
Makeup Wars
is all about skincare. Sensitive skin? You need Phyrra. Me? I just hit 43 last week and had a convo with a friend about fillers yesterday. Getting older is not always my favorite part of the process...but with so many amazing skin care options, getting older is getting easier. Here is my anti-aging routine right now. While it seems really long to explain, it takes me about five minutes, twice a day. Plus masks. And the occasional
ultrasound treatment
. Either way, it's easier than my hair routine (I'll share that next!)
Here is how I'm tackling the free-radicals, loss of collagen, photo damage and fine lines.
I double cleanse my face morning and night using
Bare Minerals Oil Obsessed Total Cleansing Oil
, $30.00. I pump a bit into my hands and apply to my face dry. I add a little water, rinse it off and cleanse again. This removes all of my makeup and leaves my skin feeling great.
Next go the serums. During the day, I'm using
LATHER's Swiss Apple Wrinkle Remedy
$62.00, followed by
Bare Minerals Skinlongevity Vital Power Infusion
, $48.00. The glow the Infusion gives is amazing and you know I am all about the glow. I'm still waiting to see how the fancy apple stem cells work...I'll be sure my thoughts in a few more weeks!
I've added an eye cream back to my routine after my fine lines started spilling down onto my cheeks. It's only been a few days, but I'm optimistic about the
AmorePacific Moisture Bound Rejuvenating Eye Treatment Gel
, $85.00. Compared with the rest of their line, it's affordable and it seems to be working quickly. Really quickly.
To keep my skin hydrated throughout the day, I'm using
It Cosmetics Confidence in a Cream Transforming Moisturizing Super Cream
, $48.00, which is glorious so far. It's hard for me to keep my skin looking supple and this gets the job done. This is my go-to for slathering on pre-flights. I actually look well rested after a long flight, instead of parched and wrinkly (and cranky).
Finally, I add my SPF, which is currently the
Garnier SkinActive Clearly Brighter Brightening & Smoothing Daily Moisturizer SPF 15
, $1500. I wish it had a higher SPF and I won't continue using this once it's officially spring. But for now an SPF 15 suits my needs and I like how it feels on the skin.
At night, I'm double cleansing and focusing on evening out my skintone. I'm having more success with
Jan Marini's Luminate Face Lotion
, $98.00, than with any other product, and with zero irritation. This is working like magic on my splotchy yellow and light tea stains, which haven't evened out with any other product. If you have spots or splotches that are resistant to other products, this is the one to try.
I supplement my skincare routines with sheet masks a few times per week, depending on how my skin feels. My favorite masks? The
Miss Spa Hydrogel Masks
are hands down the best, with
Tony Moly
sheet masks coming in a nice second.
I am LOVING
Get Hemp Butter's All In One
butter for my cuticles. It sinks in faster with no tacky feel, and hydrates much more easily and deeply than even my previous favorite,
Nail Butter.
Finally, I am using
AmLactin Cerapuetic Restoring Body Lotion
on my upper arms to make my KP less noticeable. Not sure what KP is or want to win $100.00 in products?
Check this out!
It's quite the process, but I'm really happy with how my skin looks, with makeup and without. What do you think? Too many steps? Not enough? Think I'm crazy? Check out what my other Makeup Wars compadres are using right now.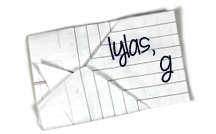 Find Kelly on
Google+
. Official
disclosure/disclaimer
statement can be found here.
Copyright 2009-2016, Gouldylox. All Rights Reserved.