Purchased my me. Sent for review. Contains affiliate links.


This week's Makeup Wars is all about our favorite tech gadgets for beauty. While there are probably a ton of them, I've decided to share some of the more interesting gadgets I've come across. Things you didn't know needed to exist or tools you didn't know you might not be able to live without. Let's go!


First up is the very interesting
Bioequa
. This weird looking device hails from the East and claims to spray nano-sized skincare directly into the skin, which penetrates at a deeper level than topical applications can reach. According to the team behind the Bioequa, it was developed after seeing nanospray used in burn treatment facilities. It also uses ionic technology to help charge the skin to receive the nanoparticles.
Sounds crazy right? I haven't been able to track down a burn unit doctor or a physicist that can confirm this technobabble (yes, I do know multiple ones in both categories). However, I can tell you that after my first use, my skin was lineless for about 24 hours when my face was relaxed. My co-worker actually marveled at my skin, practically looking at it with a magnifying glass.
Check it out for yourself
and let me know what you think. A fully loaded kit, complete with skincare and travel case is about $379.
Next is one of my favorite tech gadgets that hasn't left my vanity since I first found it. The
RejuvadermMD Handheld Microdermabrasion System
is amazing. It gives you serious microdermabrasion treatments and it can suck the gunk out of your pores like a champ.
Think that isn't important? Wait until you get the gross satisfaction of cleaning out the sucker tube after it pulls out tons of gunk from your face. Weird clogged pores in your chin you've had since middle school? Gone! Blackheads around your nose that never leave? Obliterated. A nose full of clogged, oily pores? Done. The microderm part of this works incredibly well too and the heads don't wear out as fast as systems that use a sandpaper-like disc.
Grab it for $200
and enjoy de-clogging yourself and those you love (don't pretend you don't like to do that--we are all friends here).
My third pick is the
InStyler
. When these first came out about five years ago, I loved mine. I wish it rotated both ways and had more temperature settings, but it rocked. It's perfect for smoothing out your hair, grooming gorgeous bangs in a jiff and for creating large, loose waves.
Fast forward a few years and there is a new InStyler in town.
The Max
fixes any issues I had with the first generation InStyler and then some. The Max rotates both ways, so you are always smoothing your hair in the right direction. The Max has an additional heat setting and comes in pretty colors. If you want to smooth your hair, without looking like you've flat ironed your hair to death, this is for you. If you love your volume, but want to smooth it out, this is for you. If you want large waves that don't look perfect, this is for you. The InStyler is THE tool for making second and third day hair look pretty fantastic without a ponytailer. Plus, the InStyler is actually available in a few different barrel sizes, so if the standard isn't for you, try a
larger or smaller one
. Remember, this isn't a flat iron. Embrace it for what it is and you'll love it.
No, my final pick isn't going to be a Clarisonic. Stop it. Use a wash cloth.
If you really want something that exfoliates and removes makeup, even on your eyes, grab a Norwex and save all of your money
.
My third is going to be something we can all afford, that doesn't use electricity to get the job done. It's not technically technical, but it does take two things: the gumption to smush them together and the brilliance to sell it on amazon.
Meet My Solemate
. There is a beautiful back story to this and you can read about it
here
.
Now that you've had a nice cry, let's talk about why you need to pick it up now. Basically, it's a luxe soap and a pumice stone, attached together for the easiest way to get beautiful feet, ever. The soap cartridge is refillable and your feet will be up close and snuggle-worthy after one use. I would imagine this would also be the perfect gift for anyone who is one their feet a lot--dancers, athletes, teachers, waitresses, retailers and anyone walks instead of driving. Grab it, you'll thank me later.
Want more ideas? Check out my Makeup War compadres below!
An InLinkz Link-up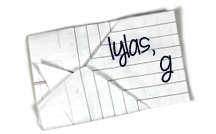 Find Kelly on
Google+
,
Twitter
or
Facebook
. Official
disclosure/disclaimer
statement can be found here.
Subscribe
and never miss a thing!
Copyright 2009-2014, Gouldylox. All Rights Reserved.