sent for review. contains affiliate links.
Looking for ways to roll back the years, look refreshed, radiant and healthier?
Dermalogica
may have the answer. After spending several years researching melanin biosynthesis and the process of how the skin can be brightened, they've come up with a three-tiered approach to significantly lighten the signs of hyperpigmentation within 45 days.
There are several reasons for hyperpigmentation to show up on the skin. Sun damage, age and hormones all contribute to hyperpigmentation and
PowerBright TRx was designed to combat visible pigmentation from all three sources.
In the past, treatments were harsh and often caused peeling or damaged the skin further.
PowerBright TRx
uses designer peptides, vitamin C, acids and a very special seaweed extract to help stop excessive melanin in it's tracks. This is a much less harsh, healthier way to treat the skin. According to Dermalogica, you'll see results in as little as 45 days. Most systems take three to six months to see real results.
PowerBright TRx
is meant to be used in conjunction with good skincare practices. You want to always wear an SPF any time you are awake during daylight hours. You want to exfoliate your skin regularly and you want to get follow up with a dermatologist should you have any additional concerns or notice major changes in your skin. PowerBright TRx is a great partner when you are doing the best for your skin and want to see real changes.
It's easy to use the
PowerBright TRx system
and there are no painful creams or serums. You apply a
C-12 Pure Light Brightening Serum
after cleansing your face in the morning, followed by your
Pure Light SPF 50 sunscreen
. At night, you'll apply the
Pure Night Overnight Nourishing Treatment Cream.
That's it. There is no redness, no peeling, no inflammation.
I've been using this for close to 60 days and I've seen some changes. However, they haven't been major changes. I've had peels and laser treatments to reduce my hyperpigmentation, so treatments need to be very, very strong in order to affect my skin.
If you have not tried more dramatic ways to reduce dark spots, I believe this will work for you
. I've spoken with several estheticians about this line and their clients are seeing dramatic results. The bottom line is, if you are new to trying to reduce hyperpigmentation, this is a great place to start before moving on to more dramatic options.
Each product is available in a full size and retails for $60-90. Alternatively, you can try a sample kit of
PowerBright TRx for $38
. If you've tried this, please share your experience!
What have you tried to lighten your hyperpigmentation? Tell me all about it!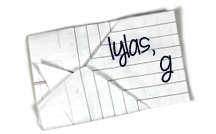 Find Kelly on
Google+
,
Twitter
or
Facebook
. Official
disclosure/disclaimer
statement can be found here.
Subscribe
and never miss a thing!
Copyright 2009-2014, Gouldylox Reviews. All Rights Reserved.