Earlier this spring, I visited Chicago to meet with loads of brands at America's Beauty Show. One of the brands I met and promptly forgot was
Fanola
. Here's how the whole deal went down.
Gouldylox
: Hi, I'm Kelly with blah-blah, shpiel-shpiel. What's new?
Fanola Booth Staffer
: We are an Italian-made, no-yellow pH-balanced shampoo. We offer the most pigmented purple shampoo on the market. No other shampoo currently will remove golden tones and brassiness the way Fanola does. It's also great for creating a trendy gray look!
Gouldylox
(inside my head): Mazel! You added more pigment. For the gray trend! Huzzah! *groans like Tina Belcher*
Fanola Booth Staffer
: Look at our shampoo. It's very purple!
Gouldylox
(outloud): My, that IS very purple. Balancing the pH, especially after coloring services is important for the health of your hair, right? What a great combo for blondes like me!
Gouldylox
(inloud?): Ok, that is kinda purple. But still? The announcement worth the price of the booth is more purple?
Gouldylox
(outloud): Thank you so much. Have a great show!
A few weeks had passed and I never thought about Fanola again. Then a good friend who is also a stylist asked if I had tried it for my hair, which I was considering toning more ash-blonde. And then my stylist Bethany suggested it INSTEAD of toning, to save me some money (gotta love that!).
Since the Gods Of Hair were obviously sending me a message and I wanted ashier hair, Fanola for the WIN! I tried it once at
Laboratorie
and my hair is definitely more ashy, less golden and almost white in very highlighted areas. I then followed up at home a week later. You can see my results; the yellow is dramatically reduced.
Continuous usage would definitely make someone with light, blonde hair go gray, should that be what you're looking to do. (
GX inloud: Uuugh. Please let that trend die. Unless you love it, then express yourself however you like. But just leave me out of the convo. Kthnx.
)
One last thought: Fanola is strong. It's not for everyone, even though the 'gram seems to think otherwise.
Try it yourself from Fanola directly for $39.99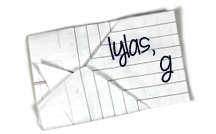 Find Kelly on
Google+
. Official
disclosure/disclaimer
statement can be found here.
Gouldylox
is a lifestyle blog focusing on beauty, hair, makeup, skincare, health, fashion, cannabis, weight loss, diet & fitness tips to help real women look and feel their best.
Copyright 2009-2017, Gouldylox. All Rights Reserved.