Question of the Week:
We all go through phases when it comes to beauty products, so tell us what you're really into right now. Makeup? Skincare? Fragrance? Haircare? Or…?
I'm all about my hair right now (which should surprise no one). Specifically, I'm interested in it
growing faster
and not looking brassy. Also shiny. And I want it to be
smooth and swing
. It's a lot to ask, I know, but the heart wants what the heart wants. This weekend, I'm playing with a new line of de-brassing products from
Matrix, Tot Results Brass Off.
I've used
Blonde Threesome
, a leave-in de-brasser that softens damaged hair and loved how allowed my hair to air dry. I'm not too sure about the reduction of yellow in my hair, but the lack of heat styling was lovely. It will also protect delicate strands from heat styling, so it's a total win for me. What are you into right now? What should I check out next?
In the meantime, what did you miss in the wonderful world of beauty this week?
Nouveau Cheap
- Ulta has added so many new brands to their website over the past few months, but did you hear about
these two brands
that will be available (very) soon?
Phyrra
- Do you have problem skin but hate caking on foundation? I share my
Glowing Light Coverage Foundation Routine for Problem Skin
!
Prime Beauty
- Ding dong, Avon calling! Color me impressed with the updated color rich
Avon True Color Nourishing Lipsticks!
Read my review and see swatches.
we heart this
- Feel the
power of the BUBBLE!
Beauty Junkies Unite
- I'm getting ready for some bright summer fun with the new
MAC Fruity Juicy Collection
!
Blushing Noir
- Just when I thought Chrissy Teigen had slayed every aspect of my life she went ahead and did a collab with BECCA Cosmetics, proving she actually IS my spirit animal.
Check out the Glow Face Palette here
!
EauMG
- I've decided I just want to smell like the French and Italian Riviera this summer. And this aromatic citrus from
Tonatto Profumi
smells just like that.
fanserviced-b
- I tried the pricey, Instagram-famous Hanacure zombie mask and the results were
pretty horrific
.
Gouldylox
- Bored with your beauty stash? Here are
>ten reasons you need to update
your routine right now!
My Beauty Bunny
- This week, we reviewed the entire Urban Decay x Basquiat collection in a 2 part series. Check out them out
here
!
(Wondering what the Lipstick League is? Find out here.)
Nouveau Cheap is Currently Craving:
I just discovered that
Tocca has hair fragrances
now, and I'm super excited to try them (especially Cleopatra, since I love the idea of my hair smelling of grapefruit and cucumber).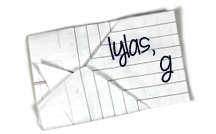 Find Kelly on
Google+
. Official
disclosure/disclaimer
statement can be found here.
Gouldylox
is a lifestyle blog focusing on beauty, hair, makeup, skincare, health, fashion, cannabis, weight loss, diet & fitness tips to help real women look and feel their best.
Copyright 2009-2017, Gouldylox. All Rights Reserved.