Need a little inspiration for summer? I DO! I don't know about you, but the lack of warm weather is not motivating me to reach for bronzer just yet. However, these ten little beauties are
making my May.
Face prep is key and
Glow Tonic To Go from Pixi
is a great start. Glycolic Acid, Aloe Vera and Gingseng help turn over dead skin cells to reveal brighter, younger looking skin. Too lazy to use cotton balls? (*raises hand) Glow Tonic To Go comes in handy exfoliating toning pads that make skincare easy, even after late nights. // $18.00
Models Own
, a line from London and available at Ulta, is pure joy for me right now. I can't get enough of their inky
I-Definer Kohl Pencil in Onyx
. It's so dark, smudgeable and long wearing, I wish it was available in more than two colors. The other shade? It's Chocolate Copper and I need it in my life. They are currently BOGO 40% off at Ulta, so add both shades to your cart and save. // $8.00
While we are talking Models Own, this highlighter is actually my new favorite eye shadow! I'm all about a simple, fast lid these days and it doesn't get much better than this
Sculpt and Glow Highlighter
. Available in golden sand and peach pearl, there is a shade that's perfect for everyone. This isn't a creamy powder, in fact, it's quite the opposite. Despite it's baked and slightly dry appearance, it looks beautiful on the skin, especially on the eyelids. // $12.00
Ready for a little texture without stickiness or a beach spray without the salt and crunch?
Cuvee's Champagne Spray
gives you exactly that...think of it like second-day hair in a bottle. This light mist (it's not a dry shampoo!) adds a little bit of piecey texture with a light, fresh scent. This won't deliver massive, beachy texture; but you will get touchable, soft texture with benefits. What bennies? How about antioxidant protection that strengthens and conditions the hair? Yeah, it's that good. // $45.00
I mentioned yearning for a few shades in this palette last week and completely caved. Do you need it? Probably not. But if you love the idea of grays, gold and navy the way I do, you can't skip this
new UD Jean-Michel Basquiat Gold Griot Eyeshadow Palette from Urban Decay
. // $39.00
Keune's Blend Gloss Spray
is my new BFF. The ultra-light weight shine spray adds lots of natural looking shine without any of the weight you'd expect. It's not greasy in the least and doesn't seem to build up on the hair. I wash every three or four days and use it liberally every single day. //
Find it in a salon near you
, $20.00
My chapped lips are insane lately; am I the only one? I can't get enough of
Bite's Agave Lip Mask in Champagne
and it's the perfect tint for whatever season we are experiencing right now. // $26.00
I can't say it enough. If you're a Reyes filter fan because it brightens your face to flawless, you need to try
Vitabrid C12 Face Brightener
. It's a powder that you add to your existing skincare that transforms your skin in less than two weeks. (That's how long it took my skin!) // $55.85
Speaking of skincare, recently I've been pushing the efficacy of my night time lotions to the max. The
JeNu Plus Ultrasonic Infuser
actually pushes your skincare six times more deeply into the skin than when products are applied with your fingers alone. Think ultrasonic skin care is an alternative fact? The photo above shows how plumped my skin was after massaging a hyaluronic acid serum into my fine lines with the JeNu Plus. How cool is that? I can only imagine how much more effective my products will be if they are able to really penetrate. // $199.00
CoverGirl's Total Tease Mascara
is the cutest brush ever. It's got a special brush bubble on the end to really fan out the edges of your lashes. The rest of the brush? It lengthens like crazy. (And it comes in 5 colors!) // $9.24
How often do you refresh your beauty stash? What are you loving this May? Spill your secrets already!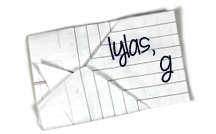 Find Kelly on
Google+
. Official
disclosure/disclaimer
statement can be found here.
Gouldylox
is a lifestyle blog focusing on beauty, hair, makeup, skincare, health, fashion, cannabis, weight loss, diet & fitness tips to help real women look and feel their best.
Copyright 2009-2017, Gouldylox. All Rights Reserved.