I've tried everything to make my skin look it's best. I've had
serious peels
. I've practically used a
rototiller
on my face to improve absorption and to help increase collagen. I've been
zapped
,
ultrasounded
and
waved
six ways from Sunday. Skincare has to be serious if it's going to affect my skin. Topicals that sit on the surface of the skin are as effective as actually rubbing money on my face. For me to see a reaction, it's time for the big guns. Get ready to meet my secret weapon!
Osmosis Skincare
recently launched a new product line that utilizes a liposome called phosphatidylcholine, a major component found in biological membranes. The staggering part? When Osmosis coats their ingredients with phosphatidylcholine, product penetration into the lower levels of the dermis is increased by 600%. Say what? According to the brand, here's how it works.
When phosphatidylcholine is used to coat ingredients, it naturally enhances penetration into the cell as well as protects it during the liposome delivery. By it copying your body's natural phospholipid bilayer, Osmosis Skincare products now pass through the "gate" of the cell membrane and into the cell itself.
Osmosis has launched six different serums that contain this breakthrough technology.
Which one is right for you?
Stemfactor - Growth Factor Serum - $140.00
Over 150 different skin growth factors derived from adult stem cells gently restores the repair process and stimulate new cells to build collagen and elastin, heal hyperpigmentation and reverse aging.
Replenish - Antioxidant Repair Serum - $80.00
This antioxidant serum can be used in any regimen as a preventative measure against free radical damage. A great alternative to the vitamin A serums if your skin does not tolerate vitamin A.
Clarify - Vitamin A Blemish Serum - $60.00
Focuses on blemished skin but contains .05% Retinaldehyde.
Calm - Level 2 Vitamin A Serum - $78.00
This formula encourages the skin to reduce inflammation, restore the protective barrier, increase skin nutrients, and rebuild the skin. Contains .0375% Retinaldehyde.
Correct - Level 3 Vitamin A Serum - $78.00
Creates the ideal environment to remodel the skin through increased nutrients and collagen and elastin production. Contains .075% Retinaldehyde.
Renew - Level 4 Vitamin A Serum - $88.00
The strongest age reversing serum Osmosis makes, containing .15% Retinaldehyde.
I jumped to the front of the line and started using the Renew, the strongest formula they make.
It's now been about six weeks and my skin is glowing and smooth. I never experienced any redness or dryness, which has been a big problem for me in the past. Retinoids in general are known for being extremely effective when it comes to reversing the signs of aging but are sometimes irritating to the skin. Retinaldehyde, however, is slightly different, but still a form of Vitamin A. Retinaldehyde, what is in many of the products in this line, is able to produce therapeutic levels of retinoic acid without the often harsh side effects of traditional retinoids.
If your regular skincare hasn't been working as well, it might be time to step up your game. Osmosis is
available online
. Tried it? How did it work for you?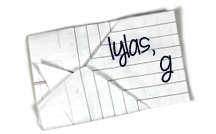 Find Kelly on
Google+
. Official
disclosure/disclaimer
statement can be found here.
Gouldylox
is a lifestyle blog focusing on beauty, hair, makeup, skincare, health, fashion, cannabis, weight loss, diet & fitness tips to help real women look and feel their best.
Copyright 2009-2017, Gouldylox. All Rights Reserved.