Are you happy with how your feet look in sandals? I was really happy after that first-of-the-summer pedicure. And then a little time lapsed and I'm all like "whoa".
I'm not as happy as I thought.
I'm also on a budget, which means bi-weekly pedis are out of the question. I can't just walk around with my tootsies betraying my style, so instead, I sauntered into my neighborhood Walgreens, plunked down $21.99
for the must-have pedicure tool of the season (with an awesome coupon for $15.00 OFF!)
and got a little something to make my at-home pedicures more of a home run instead of a strike out.
The key to a perfect at-home pedicure?
Obviously, you'll need a great polish, some non-acetone remover, a few orange sticks and an
Amopé ® Pedi Perfect™ Electronic Foot and Nail File
. I know, it sounds sexy, right? Trust me. The Amopé
is fabulous for removing callouses and dry skin, leaving you with soft, happy feet in as little as a few minutes! The best part? It takes no muscle and you'll barely interrupt the latest episode of RHONY. This battery powered file is incredibly easy to use isn't uncomfortable whatsoever. It makes reaching all of those spots that need a little extra love very easy. Plus, you can purchase replacement heads in different strengths, based on your skin's needs. Here's how I put my best foot forward at home.
Start by removing all of the old polish and filing your nails in a slightly squared off shape
.
Add a little moisturizer to your cuticles, avoiding the heels and the bottom of your feet.
Next, place a towel under your feet and glide the Amopé over your heels, the balls of your feet
and anywhere else that needs a little love. Don't use this on wet or moisturized skin and certainly don't use it around water. You can spend as much or as little time as you need - there are no annoying timers that shut off before you are finished. Everything about this is easy!
Add your favorite moisturizer to your feet, taking special care to really massage the inner soles
(or get your partner to do this for you!).
Using your orange stick,
gently push back the cuticles on each toe
and wipe away any moisturizer with a bit of remover on a cotton square.
Polish your toes as you normally would.
Your feet will look like you spent major cash at the salon, but we know you're smarter than that.
Head to Walgreen's to pick up the Amopé and use this coupon to save $15.00!
Get
#SoftFeetAllSummer
! I love mine so much, I got my husband his own!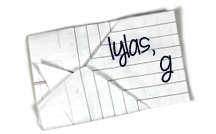 Find Kelly on
Google+
. Official
disclosure/disclaimer
statement can be found here. Copyright 2009-2016, Gouldylox. All Rights Reserved.
This is a sponsored conversation written by me on behalf of Amopé™. The opinions and text are all mine.

Find Kelly on
Google+
. Official
disclosure/disclaimer
statement can be found here.
Copyright 2009-2016, Gouldylox. All Rights Reserved.