This is a sponsored post written by me on behalf of
Sally Beauty
. All opinions are 100% mine.
I'm bored with the basic nakeds, aren't you? How about some
New Neutral
s
? Instead of navy, think slate. Instead of an ash brown, think cocoa. Instead of khaki, go olive. It's time to twist those naked summer colors into something a little darker, a little deeper, a little more sultry.
To try the trend, I hit up my neighborhood
Sally Beauty
, just in time for their
Fall Color Sale Under $10
. Any time I can try a new trend and save, I'm a happy woman. Palladio is one of those brands that beauty aficionados rave about non-stop, but that I had somehow never tried. So I grabbed a palette and lippie to be the foundation of my new neutrals makeover. The
Silk Eyeshadow Palette in Rendez-Vous is buttery soft and so gorgeous.
The shimmers don't fall out and stay where you put them. The yellow highlighter in this palette gives your lid a beautiful glow and the crease color is a phenomenal neutral. Check out my look!
I love the
Pop Shine Lip Balm in Get Real
. It's a natural nude with the slightest twist of grey, which is infinitely more complementary to your skin tone than you think possible. Plus, it's NOT MATTE! (Am I the only one sick of mattes?)
Long-wearing and hydrating, this creamy formula gives great color for hours. It's a beautiful nude that is just slightly left of center.
This dazzling
Real Colors Stay Glowing Long-Wear Highlighter
turns up the wattage, so make sure to use a fan brush or very light touch. It's buildable, so you can always layer to boost your glow.
I contoured slightly and just added a touch of this highlighter to the tops of my cheekbones, behind the apple of my cheeks. The look is subtle, not shiny.
Pro Tip
: If you are wearing a powder foundation, sweep this over cheekbones and the middle of your forehead before applying your powder base. Apply your powder foundation as normal, making sure to blend gently. Get that glow!
FingerPaints Stop! Impasto!
is the perfect fall neutral. Not as dark as a traditional slate, but a little more intense than a taupe. Plus, it's got the smallest amount of shimmer-love. This polish is my everything right now.
Try the trend for yourself at Sally Beauty or sallybeauty.com and grab any of the products shown for around $10.00 (or less!) each.
The Fall Color Sale will only last for so long, so don't miss out! Use your Sally Beauty card to save even more! Check them out on the
Sally Beauty Instagram
account for more colorful inspiration.
This is a sponsored post written by me on behalf of

Sally Beauty

. All opinions are 100% mine.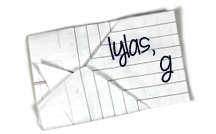 Find Kelly on
Google+
. Official
disclosure/disclaimer
statement can be found here.
Copyright 2009-2016, Gouldylox. All Rights Reserved.