Question of the Week:
Sandal Season is rapidly approaching in the Western Hemisphere (you may already be wearing sandals as I type this). So let's hear it: what do you do to get your feet ready for their big spring/summer reveal? I have to get a pro pedicure every few months during sandal season or I'm a hot mess. I'm not good at my nails and I'm twice as bad at polishing my feet. You would think I'd get the hang of it. Nope.
My Beauty Bunny
- Mother's Day is almost here. Do you have your gift list complete? See why you should
Treat Mom to the SheaMoisture Peace Rose Oil Complex Collection
this year!
My
Newest Addiction
- Laura recently tried out a bunch of new stuff from
Madam C.J. Walker Beauty Culture
and shared her thoughts!
Nouveau Cheap
- Would you try a $1 matte liquid lipstick? When you see
these
, your answer might just be, "Yes, please!"
Olive & Ivy
- has found the most
perfect festival shoes
(AND they're under $30)!
Phyrra
- I have a confession to make!
6 Reasons I Hate Drugstore Makeup
.
Prime Beauty
- is giving her skin a big drink of water with the new
PUR Minerals HydraFluid Foundation
--I swear it has magic water in it!
we heart this
- Have you seen enough
photos and swatches of the Urban Decay Alice Through the Looking Glass eye shadow palette and lipsticks
yet? Yeah, me neither.
Beautygeeks
- has everything you need to know about the newest, super-groovy, groundbreaking beauty tool, the
Dyson Supersonic Hairdryer
.
Everything!
(GX:I want to get my hands on this so badly!)
Beauty Junkies Unite
- Amber is giving away the Laura Geller Chocolate Truffles Eyeshadow Collection, don't miss it!
You can enter daily until 5/9!
Blushing Noir
- Color correcting isn't so hard after all! There's a lot out there to familiarize yourself with but Brooke has
several faves
to share with you!
Clumps of Mascara
- Guess where I am? I'm in New York City for the Makeup Show NYC! I'm thrilled and can't wait to bring you the deets. In the meantime,
here are the list of brands
that I'll be checking out.
Gouldylox
- Is convinced she is the only one who
didn't like this subscription box
. Did no one else notice you're supposed to get a makeup bag with each box? Thoughts?
(Wondering what the Lipstick League is? Find out here.)
My Beauty Bunny is Currently Craving:
the
Viseart Theory Palette in "Minx"
. It's so pretty and both the shimmery and matte earth tone colors look super intense! (GX: I need this too. It's a smaller palette I can afford to try!)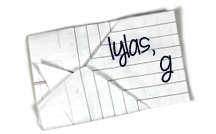 Find Kelly on
Google+
. Official
disclosure/disclaimer
statement can be found here.
Copyright 2009-2016, Gouldylox. All Rights Reserved.