Not a doctor. Please see one before beginning a weight loss or exercise plan. Not compensated by Weight Watchers.
How was your week, little sisters? You've got a plan, you aren't taking negative self talk anymore and you aren't allowing others to twist your arm into guilt-eating when it goes against your plan. THANK YOU for emailing, commenting or reaching out on social and telling me how you have renewed your fire when it comes to feeling better in your body. Your excitement helps me when I'm struggling, so let's keep sharing! Speaking of sharing, you've
subscribed
, right?
My week? I gained a pound, which is really frustrating, since I'm about five pounds away from my Weight Watchers lifetime. While it could have been the slice of birthday cake that derailed my success, it doesn't really matter. What matters is that I went to a WW meeting, I'm tracking my points and I know I'll reach my goal!
Changing how you think about food is really hard. So let's discuss something a little easier this week. I know I'm not the only one who battles the munchies late at night. I can't be the only one who looks at a refrigerator filled with nothing fun and cobbles together something sweet on the fly. Frozen pie crust and jelly? Pea shoots and teriyaki sauce? Garbanzo bean cookies? One treat is probably a good idea, if it's on plan. But my problem isn't leaving space (and prepping) for that one snack, it's being consumed with the "need" to eat a second snack before my first snack has even been eaten.
About this week's topic, I will say this:
If you have an eating disorder, these kind of mind tricks may not be the best for you. But if you just need a way to get through the night without blowing it, keep reading.
Every night, I fight a battle with food. Every night, around 9:00pm, I have my snack. Right now, It's a Dark Chocolate 100 Calorie VitaTop Muffin with a teaspoon of chunky peanut butter. But while I'm still eating my delicious snack, instead of enjoying it, my brain instantly begins plotting on how I can "afford" to eat another one. So instead of wasting all of my energy fighting with myself, I have rules. If at the end of my rule "gauntlet" I still want another snack, then fine. I can have it. That knowledge helps me stop wasting time worrying about eating and takes away my anxiety.



Weight Loss Top 4:

Wait until the clock changes.
If you want to eat another helping
, a second snack or something that puts you over your plan for the day, wait until the clock changes to the next hour. What do I mean by waiting for the clock to change? I normally eat dinner around 7:30 or 8:00pm. After dinner, we relax and watch TV. I usually have my evening snack (mandatory for me!) at 9:00pm. When that feeling of needing more creeps in, I look at the clock and know I have to wait until the clock changes to the next hour. For me, that is usually at least 45 minutes away. This allows me to think about what I'm eating, to determine if I need to eat or want to eat (those are two very different things!) For example, ask yourself:
Am I hungry because I haven't had enough food?
Is my mouth hungry for the feel of more food?
Am I stressed out or emotionally trying to soothe myself with food?
Would going over my plan for the day/week be worth it when I measure my results on the scale, in the harsh light of day?
After answering all of those questions, if I come to the conclusion that, "YES! This second dessert is everything. I never get the chance to eat this and I need it all. I don't care what it does to my plan. YES!", then I'll allow myself to enjoy a second snack with no guilt. When I first started doing this, I opted to eat the second treat about 50% of the time. As I started to see more results, I opted to forget the second helping. A year later, I almost never want more after that much time has passed.
Weight Loss Tip 5: Eat a pickle.
This one is a weird one, but it works for me. I'm fairly certain that scientists somewhere have proven that pickles are nature's version of toothpaste. Like drinking orange juice after brushing your teeth, eating a kosher dill pickle takes the "taste" for more food out of my mouth, almost instantly. After eating a pickle, almost anything that follows it doesn't taste as good. Kosher dill pickles (refrigerated section or deli counter) are a major key to my success! I find myself eating pickles late at night, when faced with a difficult situation (potlucks,
emotionally rough days, times of stress
long family eating events--like holidays) or when I just can't curb my desire to eat, a pickle does the trick. Maybe it's because I've given the pickle special power in my mind or maybe it's because I'll never use this tactic at a cookout. Either way, pickles save the day for me at least once a week.
What is working for you this week? Feeling creative and want to make a healthy dessert with garbanzo beans? It's so much better than you think and most likely, totally on your plan. Step outside of your comfort zone and try it! Share your success or tell us what was hard this week!
Remember, you've got this!
Want more tips?
Be sure to subscribe!
Miss last week's post?
Catch up on all four weeks here
!
Want to join me on
Weight Watchers
? Let's do this!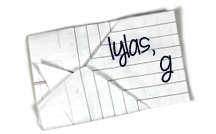 Find Kelly on
Google+
. Official
disclosure/disclaimer
statement can be found here.
Copyright 2009-2016, Gouldylox. All Rights Reserved.