Earlier this week, I found myself wandering a CVS while waiting for someone and I couldn't help but check out the beauty aisle. I'm glad I did (as if there is a time when I wouldn't!) because I hadn't seen this liner before.
Curvitude, a new liquid liner from Maybelline
, is not the first curved liner at the eye liner rodeo, but it might be the best. Here's what I'm thinking...
The curve is perfect for lining the corners without making a thick mess.
The ultra fine point is not a brush, but a carefully shaped, flexible, soft nib.
The handle is more like a pen and fits naturally into your fingers.
The liner itself (mine's black) is a deep and rich and doesn't seem to flake.
It's under $10.00!!!
If only it were available in more colors. I would want them all! I really like how the liner feels in the hands. It's so much more elegant that the
"brow" shaped curved liners
from a few years ago. This just works. For now, it's only available in black. (More colors, please!) //
$8.00(ish)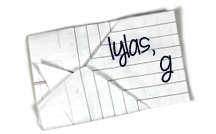 Find Kelly on
Google+
. Official
disclosure/disclaimer
statement can be found here.
Gouldylox
is a lifestyle blog focusing on beauty, hair, makeup, skincare, health, fashion, cannabis, weight loss, diet & fitness tips to help real women look and feel their best.
Copyright 2009-2017, Gouldylox. All Rights Reserved.