This is a sponsored conversation written by me on behalf of AmLactin Skin Care. The opinions and text are my own.
Before 7th grade, I was all about the tanks. After 7th grade, it was longer sleeves, all day, every day.
When I was in the seventh grade, I started getting
little red bumps on the backs of my arms
. I also got some on the inside of my knees which, together with being 13, made changing for gym class the worst thing ever. My Mom took me to a dermatologist, who I hoped was going to make my skin look as amazing as Tricia's skin. Tricia sat next to me in homeroom and didn't have weird red bumps on her arms and legs. The derm first asked if we had insurance and the began writing script after script. My mom and I stared at the doctor, gobsmacked by his bravado and we walked out with about 6 different scripts. We knew he didn't care about my arms, let alone my shame.
While whatever was happening on my knees soon went back to normal, my Keratosis Pilaris never got better. The Curse of the Irish, keratosis pilaris, KP or whatever you want to call it helped form my love of a 3/4 sleeve in summer and did wonders for teaching me to be ashamed. I was a heavy kid who grew up to be a heavy adult, and hiding my upper arms just became a really normal part of my life. It certainly was a foolproof way to contain my embarrassment.
Flash forward thirty years and I have still been hiding my upper arms. But now I refuse to let silly bumps on my arms stop me from wearing what I want. I refuse to feel like I have to apologize for my KP.
Thanks to a new regime from AmLactin, I'm finally starting to love my arms again.
Sure, my upper arms still need some toning and I still have some red dotting, but it's so much better. I'm no longer instantly dismissing sleeveless tops and dresses just
because.
For those of you that haven't lived with the shame of KP, let's back up. Keratosis Pilaris is an extremely common skin issue that plagues 40% of women and men. Sometimes it disappears by age 30 and sometimes it doesn't. It appears on the upper arms, thighs, buttocks or cheeks. Essentially, keratin builds up inside of a follicle. That follicle becomes blocked and swells, leaving a hard, raised red dot on the arm. It's hard to get under control and most over the counter methods of healing the skin don't work very well. There is no cure but alpha-hydroxy therapy, like what is found in AmLactin, can help soften the "plugged follicle", helping to relieve the bumps and redness.
How did I get my KP to recede? I didn't go to dangerous tanning salons, seek out expensive scripts or do unusual treatments. I began an exfoliation protocol, every single day. I manually exfoliate my upper arms using a special kind of mitt, called a
hammam
, every other day. This rough mitt is amazing at exfoliating everything. If you don't have a hammam in your beauty arsenal, you should try one!
I then apply
AmLactin Cerapeutic Restoring Body Lotion
twice per day (morning and evening) to my upper arms and immediately after showering. I started to see results within a few days! AmLactin contains 12% lactic acid (an alpha hydroxy acid) to relieve clogged pores and help skin return to a smoother, softer state. It contains the patented ULTRAPLEX + ceramide formula that helps skin stay hydrated for up to 24 hours while exfoliating without irritation. It's the number one dermatologist-recommended formula for dry, rough skin! If you want the same benefits but even more hydration, try the
AmLactin Ultra Hydrating Body Cream
(Want help
selecting the right formula for you
?).
Here are my arms before AmLactin (last fall) and my arms today (and it's the first time I met my kitten, Zayde Danger!).
It's been about two weeks and the difference in my arms makes me so happy. Are they perfect yet? Not quite. But they are so much better. This is going to be my first summer in 15 years where I'm looking forward to cute dresses that will show off my arms. This will be the first season I won't hide my upper arms with silly short shrugs, infinity scarves casually draped or three-quarter-length sleeves. This will be the first summer I won't be ashamed. And that feels amazing.
Try
AmLactin
for yourself and uncover a shame-free summer. I've got a $100.00 prize package from AmLactin to give away! Share this with your friends or anyone you know suffering from the embarrassment of KP. Just leave a comment telling me about your KP experience or why you would like to win in the comment box below!
You must be 18 years old and live in the contiguous USA. Void where prohibited.
Uncover smooth, radiant skin with AmLactin Alpha-Hydroxy Skin Care. Its unique exfoliating and hydrating alpha-hydroxy therapy gently removes dead skin cells to reveal soft, hydrated skin. It's the difference between skin care and skin therapy. AmLactin moisturizers are available on Amazon.com and at your local Target, CVS, Walgreens, Costco, Walmart and Rite Aid.
Share your stories on Facebook and Twitter -- tell us how it's helped you!
This is a sponsored conversation written by me on behalf of AmLactin Skin Care. The opinions and text are all mine.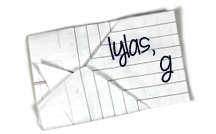 Find Kelly on
Google+
. Official
disclosure/disclaimer
statement can be found here.
Copyright 2009-2016, Gouldylox. All Rights Reserved.