Sent for review. Contains affiliate links.
I test a lot of skincare that is supposed to firm, reverse fine lines, brighten and do a lot of other cosmetic touches so we can pretend to use less makeup. It's a vicious cycle of wondering why you're skin isn't as fab as you think it should be while feeling badly that you have crow's feet. You've earned those lines with laughter, tears and love, so why hide them? Why be ashamed of them?
It's a hard concept to get behind, let alone to live. Especially as a beauty blogger. I want to look my best, but I also want you know that we are all lovely as we are. Maybe not everyone, but most of us! Sure, you could gossip less/eat better/save more, but who couldn't do that? I say it's time to accept yourself as you are and love the skin you're in.
As long as that skin is healthy.
Healthy skin is the focus of the new skincare line Skinsorials from BareMinerals.
It's created with nutrient- and mineral-rich ingredients that have a proven track record. I'm not talking about in vitro tests and a few "trials" (BareMinerals did that as well, but there is so much more to the story!). The hero ingredient is
Choumeisou, a Japanese herb often called "Long Life Herb"
in the West. It's grown in Okinawa, where people
have some of the longest life expectancy
on the planet. Long Life Herb is more nutrient-dense than spinach and kale. But what can it do for your skin?
When combined with Lempuyang Ginger Extract and California Poppy
, you'll get healthier looking skin that is radiant, glowing (the glow is insane) and supple. Yes, it helps your skin look younger, but can we just think of it in terms of healthy skin and not younger skin? I can honestly say I'm the happiest with my skin right now than I have been in years (and I'm almost 43).
So what products are working for me? Luckily, this line is easy to navigate and doesn't have a ton of products. In fact, you'll only need to pick three to get started.
The steps are easy to follow: Cleanse, Purify and Moisturize.
I'm using the
Oil Obsessed Total Cleansing Oil
to double cleanse my face each night. Makeup comes off easily and my dry skin loves it. Plus it smells slightly of lavender and tangerine. It's my favorite way to wash my face.
The key Purifying product is the
Vital Power Infusion ($48.00)
. This nutrient-rich serum is absorbed quickly and makes your skin glow like crazy. I can't imagine not using this after seeing the glow it gives me.
Finally, you will select a moisturizer and you're skincare routine is complete (almost). I'm using the
Butter Drench Cream Restorative Cream ($38.00)
because my skin is so dry. I'm talking Sahara dry. This makes my skin look supple, even when the weather can't decide if it's summer or winter. It's hard for a product to make my skin feel supple. Butter Drench does the trick. If you don't need that much hydration, don't worry. The line includes four moisturizers to choose from, based on your skin's needs.
The one downside is that the line does not include an SPF, which is key to keeping that fresh faced look. If you try this line, be sure to add a sunscreen!
BareMinerals Skinsorial Line is available most places BareMinerals is sold
. If you aren't sure if you want to try the full sizes, they've put together
great sampling kits for $60.00
. This line has worked incredibly well for me. So well, in fact, that I'm honestly wearing less makeup and don't feel like I need a foundation every day!
Check it out yourself at
Ulta
,
Sephora
and
BareMinerals
. The products in the collection range from $22.00-$48.00, with starter kits selling for $60.00.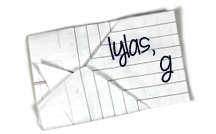 Find Kelly on
Google+
. Official
disclosure/disclaimer
statement can be found here.
Copyright 2009-2016, Gouldylox. All Rights Reserved.