Sent for review. Contains affiliate links. Purchased by me.
In today's Try This Now, we're talking about some crazy apples, a new Smashbox dupe, perfume that brings back all of the feels and a facial spray that rocks my socks.
Lather Swiss Apple Wrinkle Remedy
uses stem cells from a very rare Swiss apple. This fruit is known for its extremely long life, reduced bruising and "storability". Imagine the possibilities of harnessing something in nature that resists the aging process. That is exactly what Lather has done with their new Swiss Apple Wrinkle Remedy. This light, paraben-free serum glides on to skin and using it twice a day just might do more than keeping the doctor away.
$62.00
Makeup Revolution
consistently makes me happy with their beautifully affordable pigments.
The Essential Mattes Redemption Eyeshadow Palette
includes 12 pure mattes that range from light to dark nudes, a few must-have purples and a blue you can't live without.
$7.00 (!!!)
Amour Liquide
is one of the scents by the sisters who created
Memoire Liquide
. And Liquid Memories they made! Over 6,000 bespoke blends were created, each with their own personal story. Amour Liquide is one of their most popular scents and I instantly see why. Tonka Bean, Incense and Pure Madagascar Vanilla swirl together to create a fragrance that is as exhilarating and comforting as falling in love for the first time. If you long for an edgy vanilla that isn't too sweet, this is your scent.
$95.00 ***use checkout code BLOG2016 to save 20%!!***
NYX Hydra Touch Brightener
in HTB03 is a lovely dupe for the new
Smashbox Don't Be Dull Peach Corrector
. If you are on the lighter side and looking to correct dark circles, this pencil rules. It's creamy, pigmented and never sits in fine lines. It's meant to brighten darker skin tones as a highlighter, but it also works perfectly to lighten up dark undereye circles for about 1/3 of the price.
$8.99
Pixi's Hydrating Milky Mist
is a tall drink for thirsty skin. This mist contains Black Oat and Hyaluronic Acid to instantly plump and rehydrate skin. Apply this before your makeup, as well as afterwards to give your skin a healthy glow. You can apply more during the day when you need a pick me up or when the forced air makes you feel dehydrated. The mister on this is a little intense, so be sure to spray from a distance. If you really want a quick fine mist, spray it into the air and step into the mist. This makes my skin feel fantastic upon contact.
$15.00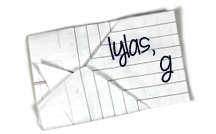 Find Kelly on
Google+
. Official
disclosure/disclaimer
statement can be found here.
Copyright 2009-2016, Gouldylox. All Rights Reserved.