I bought it. Sent for review. Contains affiliate links.

It's April and I'm ready to break away from all of the naturals I've been wearing lately. This is definitely a stronger look for me than I normally do, but I'm digging how the lip color makes my eyes look really bright. I wanted flawless skin, a little shimmer on the eyes and a statement lip. So I stepped out of my naturals rut, my comfort zone, to try some brighter colors.
For my skin,
it's a little bit of a process, but it's worth it. I promise.
I start with prepped skin and applied my
Giella cream contour
to my cheeks. I then mixed a little
Paula's Choice Resist Oil
with
It Cosmetics new Illumination CC+ Cream
.
Next, I applied
It Cosmetics Bye Bye Under Eye Corrector
under my eyes and to the bridge and corners of my nose. I dabbed a little PC Resist Oil on my fingers when I applied the concealer. It makes the under eye area look so refreshed!
I added
Becca Under Eye Brightening Corrector
as a highlighter to compliment my hoval (heart/oval)-shaped face.
To make everything look flawless, I used
my favorite buki brush
and buffed
Bravon Beauty's Eraser Tinted Diffusion Powder
to make my skin look airbrushed. I'm not sure what makes that powder so different from the rest, but it's amazing (I'll ask Bravon and get back to you!).
On my cheeks, I applied
Bravon Beauty Susumu Suede Blush in Pink Peony
to the apples of my cheeks. A little goes a long way with this hyperpigmented blush, so go slowly.
For my eyes:
After I applied a
Too Faced Shadow Insurance
primer, I dabbed
Bubbly shadow from Colour Pop
across my lid. I did a light crease color using
Girl Crush
, my favorite natural taupe-y matte gray shade. I used
Roulette
(also from Colour Pop) to line my lash line.
To finish up my face and lock in the look, I sprayed
Moisture Mist from NuSkin
over my entire face.
Since I have virtually no visible lashes, I primed them with
Subversion from Urban Decay
and then applied two coats of Sensational Mascara from L'OREAL.
I also filled out my brows with
It Cosmetics Build-A-Brow Waterproof 5-In-1 Micro-Fiber Crème Stain
in blonde.
On my lips:
I applied
Too Faced Melted Metals in Jelly
and cleaned up my lip line with a touch of concealer.
It's fun to break away from your normal routine! And creating two dutch braids that start at the part is a really easy way to hide third day hair.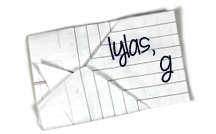 Find Kelly on
Google+
. Official
disclosure/disclaimer
statement can be found here.
Copyright 2009-2015, Gouldylox. All Rights Reserved.