Sent for review. Contains affiliate links.

But in real life, it's a little trickier. So I decided to take my own advice (everyone can wear almost anything!) and figure out how to pull of each color in the real world.
Debutante
is a metallic peachy rose and really easy for wear anywhere. This is definitely one of the frostier colors. It works perfectly for every day or would be a pretty compliment for a smoky eye.
When it comes to
Dream House
, an electric pink, this color is out of my comfort zone! I decided to wear it with an LBD for an event with Loxy (the hubs). I did my best Empire-inspired hair (or Dynasty) and paired this bold lip with a super dark eye. If I'm breaking this far out of my zone, I'm breaking all of the rules.
Jelly
, a really rich plum, is the darkest shade in the collection. I wanted to find a way to wear it outside of a nighttime lip and decided that I loved it when paired with other brights. The color makes my eyes look really bright.
Tu Tu
, described as "warm flamingo", is one of those colors I would usually shy away from. I really loved how to made my complexion look so awake! I was surprised how much I loved this color.
Peony, a dusty rose, is such a pretty, natural color
. This color looks gorgeous no matter how you wear it. I love pairing it with a radiant complexion and very neutral eyes and cheeks. It's just really soft and feminine.
Bunny
is another shade that takes me out of my comfort zone. I'm just not that girly, but looking at the photo, I really like it! It's definitely not a shy color, but it isn't overpowering, either. This is one of those shades that looks fantastic with a really bright smile.
Macaroon
is such a sweet shade, it reminds me of an electric version of a feudal princess. Know what I mean? A barely there shimmer on the lids, pinched cheeks and bitten lips...but electric and metallic. I think this is actually my favorite in the entire collection!
Violet
just says "summer" to me and I love how it looks with a little bit of bronzer. This is a color that will make your smile look really bright, thanks to the blue undertones. Love it!
All of these shades can vary in appearance, depending how heavily you apply them. If applied lighter, you'll get a wash of color with metallic hints. If you apply with a heavier hand, you'll get lots of shine and crazy pigment. While not as drying as the original, these lippies definitely look best when applied to lips that have been exfoliated and moisturized.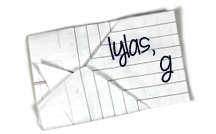 Find Kelly on
Google+
. Official
disclosure/disclaimer
statement can be found here.
Copyright 2009-2015, Gouldylox. All Rights Reserved.