Created For Review
Over the holiday break, I had the chance to spend an afternoon at a local salon,
About Faces
. I met with Monica Harkins, one of the custom color specialists for
Giella Cosmetics
. Thanks to Giella, Monica can create almost anything you can imagine. Need a blue shadow to match the gems in a necklace? Giella is your secret weapon. Want a cream foundation that is luminous, medium coverage and hydrating? Even if you aren't a white girl (or boy)? Giella has your back.
Here is how it works. Giella gives her artists the pigments, products and special touches to allow them to create her stunning makeup however
you
want it. If you can dream it--or even if you just really want someone to remake L'Oreal's "Rosewood" lipcolor from 1988--they can do it!
Monica and I decided to make two products. The first was a beautiful orchid lipcolor,
Blushing Orchid
, which I told you all about right before the holidays. (How excited am I that Bendel's was getting requests for the color that Monica and I created?!) I've since had Monica make me a lipstick (it's a little less pigmented) and a straight gloss (which is gloriously pigmented). I've been wearing it daily. It's the perfect orchid for pretty much everyone.
The other item we decided to create was a foundation trio, using the Three Wishes Compact, that would highlight, contour and provide lovely coverage. Highlighting and contouring are all the rage right this minute. It's not a new concept by any means. But when you get it right, it makes such a beautiful difference, and not just in photos...
What makes these Giella contour and highlight products different from everything else are the colors we created to highlight and contour. A truly beautiful contour for real life shouldn't be bronze. It should be a taupe-ish, brown shade. Like the color of an actual shadow. Not as if your cheek hollows magically went tanning, but as if a shadow was magically placed to make your face look chiseled. I also wanted a highlighter with a little bit of coverage and not a huge amount of oily-looking shine. Think more of a matte highlighter. It's hard to imagine (and even harder to create), but after a lot of experimenting, we created my perfect trio.
In photos, it all looks a little dark. Don't be scared. In reality, its becomes barely visible, depending on how you apply. It blends beautifully and wears all day, especially when set with a powder.
I can't stress enough just how wearable highlighting and contouring are for daily use if you have the right colors! You don't want to look shiny, you want to look radiant. You don't want to look bronze, you want chiseled. The difference is all about the colors you are using. These colors are not your typical fare and the
difference means a naturally radiant and chiseled face
. Not an overly made up face, but a beautiful one with the attention going exactly where you want it.
I like to apply it with a beauty blender and a dual ended brush. Below is a photo of me wearing the trio on half of my face, so you can really see the difference the foundation makes. The right side looks so...lifted!
Because it's Giella, you can customize your foundation however works best for you. Want shimmer? Add it! Want hyaluronic acid? Add it! Hydration? Emu oil will keep you looking fresh and rested. Your foundation recipe is up to you. Below is my finished face. I could probably contour a little more, but I want to look natural in real life, not just in photos.
Create your own anywhere Giella is sold. The trio sells for around $60. If you are in Baltimore, make an appointment to see Monica at
About Faces Day Spa
in Towson and start creating!Of you want it now and don't live here, call her directly at (410) 828-8666. Or if using the phone isn't your thing,
email her directly
. She can make it and ship it to you!
I should mention that if you want to try my
Matte Highlighter
or my
Custom Contour
shade, Giella has the recipe and you can purchase them without the foundation. Just mention that you read about them on
Gouldylox
and any Giella counter can make it happen for you. If you decide to try it, please let me know what you think!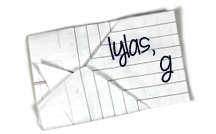 Find Kelly on
Google+
,
Twitter
or
Facebook
. Official
disclosure/disclaimer
statement can be found here.
Subscribe
and never miss a thing!
Copyright 2009-2013, Gouldylox Reviews. All Rights Reserved.