Happy Labor Day Weekend! I hope you are enjoying the weekend, not working too hard and spending the last weekend of summer relaxing! In case you're pool side and need some beauty inspiration, the Lipstick League is here to fill that need! But first...


Here is another shot from my trip to Niagara last weekend. This is what it looks like standing under the falls. The water is so fast! It's like getting a "massage" from the water. I'm so glad I invested in a waterproof camera bag!
Question of the Week:
False Lashes: Love 'em or leave 'em?
I can't use them. I can manage the ones at the drugstore with the little red strings, but otherwise, I'm clueless. I've had stylists show me, makeup artists spend a solid hour with me, trying to teach me and no dice. I can't do it. You?
EauMG
- found an amazing budget-friendly
amber perfume
that smells much more expensive than it $40-ish price tag. Just ignore the packaging and rather odd inspiration...
Glitter.Gloss.Garbage
-Sally Hansen's Pacific Blue switcharoo probably has you down in the dumps. No worries, I have a list of
high end and drugstore dupes
!
Gouldylox Reviews
- Science is advancing so quickly, there is no need to settle.
Update your fall routine
with these breakthrough products and spend less time getting ready and more time looking fab.
Lipglossiping
- puts her undying love for the original bad-girl scent to one side while she does her best to judge
Agent Provocateur's latest release
on its own merits.
My Beauty Bunny
- See how one cruelty-free blogger (that's me!) handled the ALS Challenge.
Ice Bucket Challenge? Nah – Let's Do Shots!
Nouveau Cheap
- The Fall 2014 collections are starting to hit drugstores, and
here's one of my favorites so far
($1.99 lipsticks, anyone?).
Prime Beauty
- tries out the new
Charlotte Tilbury Makeup Collection
and welcomes her to the US! Move over Chanel and Dior, Charlotte's in town!
Phyrra
- The Smart Guide to the
Top Ten Best Makeup Brushes
! Don't buy another brush until you read this!
we heart this
- does humidity do a big ol' ugly number on your hair? We found a
genius product
that keeps it at bay beautifully.
Clumps of Mascara
- does her first
video tutorial
in years. Be afraid. Be very afraid.
(Wondering what the Lipstick League is? Find out here.)
Guest Post of the Week, as chosen by EauMG
- Té de Violetas is an awesome perfume blog with posts both English and Spanish. Travel to the luxurious perfume boutiques in Paris with Virginia's
Olfactory Tour
, so many gorgeous photos!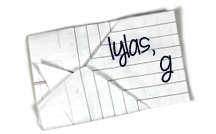 Find Kelly on
Google+
,
Twitter
or
Facebook
. Official
disclosure/disclaimer
statement can be found here.
Subscribe
and never miss a thing!
Copyright 2009-2014, Gouldylox Reviews. All Rights Reserved.