Purchased by me. Sent for review. Contains affiliate links.
Nothing opens the eyes like a nice long, curled lash. If you only have time for one thing in the morning, lashes are it! But if genetics, time or a freak accident have left you with nubby, thin or sparse lashes, I can help!
I've found that the best mascaras for lengthening lashes don't contain brushes. Yup. That is exactly what I meant to say. Forget those jumbo spoolies (lash wands) and opt for something with a comb. The small bristles grab every lash and coat them from root to tip. When combined with a great formula, longer lashes are only seconds away!
My favorites are MAC Studio Sculpt and L'Oreal's Butterfly Mascara.
Want to add fibers to your lashes to make them seem longer? You have two options. You can choose a mascara primer that already has fibers. Or pick a dry fiber that you can use with any mascara. There are pros and cons to both.
A
primer with fibers
is an easy way to add volume and length and the little fibers won't move until you take off your mascara at the end of the night. However, if you don't like the feeling of having multiple coats of product on your lashes, you may want to skip the primer. This is the best way to gain volume and length in one step.
My favorite is Subversion by Urban Decay.
Or you could
add dry fibers
to any mascara, without the extra bulk of an additional primer. How does that work? Easy! You put on one coat of your favorite mascara and then touch the dry wand with fibers to the tops of your lashes (adding them to the underside of your lashes is a surefire way to get fibers in your eyes, so don't do that!). Wait :30 for the mascara to dry and top your lashes and extensions with another coat of mascara.
You can build really long lashes by repeating the process. However, if you tend to touch your eyes, the delicate length might break off. So no touching! You can build long, skinny lashes with this method, so it's up to you.
My favorite dry fiber is Tarte's Best in Faux Lash Extending Fibers.
Want covetable lashes for real?
If you don't have them naturally (and I sure don't), you can still grow them! And you don't even have to get a prescription. The
Crave Collection Embellash
is a powerful combo of lash-enhancing ingredients (without bimatoprost, the active ingredient in Latisse and other lash growing products.) I've been using this for a few weeks and have found that it is helping my lashes look fuller. I'll post more after a few more weeks!
Ready to grow serious lashes?
RevitaLash Advanced
(not available in CA or TN) contains an ingredient really similar to bimatoprost that will grow your lashes. I've used this for years. When my lashes are really long, it's because of RevitaLash. Before you start using any product that contains bimatoprost or something similar, you should check with your eye doctor first to make sure you don't have any signs of glaucoma. Once a doctor clears your eyes, grab RevitaLash and watch your lashes grow to unreal lengths!
What is your favorite way to get long lashes? Do you wear false lashes or just create the appearance with mascara? Tell me your tips in the comments below!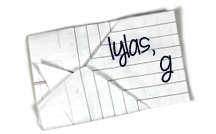 Find Kelly on
Google+
,
Twitter
or
Facebook
. Official
disclosure/disclaimer
statement can be found here.
Subscribe
and never miss a thing!
Copyright 2009-2014, Gouldylox Reviews. All Rights Reserved.