Sent for review.


I don't know why I even look anywhere else. I've been using
Beautisol
on and off for years, but always feel the need to try something else. You know, just to see if anything might be better. It's kinda my job, right?
Now that I'm blond, I'm having skintone issues. My blond role model, Meg from
Meg's Makeup
, says that a good tan is the secret to looking you're best when you're really blond. She's right. That golden skin really makes your eyes pop, your hair shine and your teeth bright. Plus you magically look thinner. So why resist? Because at the end of the day, tanning for realsies is really, really bad for you. I don't want to encourage someone to lay out and bake skin cancer into their face (or shoulders or whatever). You don't have to be tan to be cute.
But my goodness. Things sure do fall into place when you've got a little glow.
With no time for a self tan that I wouldn't screw up, I did what anyone would do. I went to a place down the street and got a Mystic. Then I was orange. I smelled funny. My face was a weird color. The tan cracked a few days later. And I was out $25 for one tan.
I'm always nervous to apply tanner to my face. It's the big reason I went Mystic. I figured the tanning robot wouldn't screw it up. After my bad Mystic, I asked long-time friend, Sinead Norenius, what the secret is to applying sunless tanner to the face (Sinead is the owner of Beautisol).
She told me to mix a little of her
Summer Glow in Dark Tan
into a bit of facial lotion and apply, blending into the hairline around and behind the ears. The color scared me, but Sinead knows me in real life and realizes that I'm pale. Knowing she wouldn't steer me wrong, I followed her directions. I even got bold and broke out my
Beautisol Self-Tanning Mousse
and did my entire body. The whole thing took about fifteen minutes. When I awoke the next morning, I was glowing. No streaks, no orange, just pretty.
(And I already know that Beautisol won't crack in a few days because it doesn't have the drying agents that cause the dreaded crack.)
I don't know why I keep looking for other (or avoiding) sunless tanners. There is literally nothing better available to buy, borrow or get sprayed by a robot.
Beautisol
is the only word in sunless tanning you'll need to know.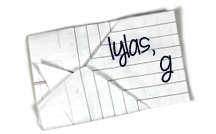 Find Kelly on
Google+
,
Twitter
or
Facebook
. Official
disclosure/disclaimer
statement can be found here.
Subscribe
and never miss a thing!
Copyright 2009-2014, Gouldylox Reviews. All Rights Reserved.