Sent for review. Affiliate links.




This CC+ Radiance Ombre Bronzer from It Cosmetics is so pretty to behold--and so silky smooth to use. It covers highlights and gives good bronze and even contains a little skincare. It doesn't get "snagged" on dry areas. In fact, it's the smoothest, most hydrating color cosmetic I've tried. (I was on a set earlier in the week for a photos hoot and the MUA couldn't stop raving about how amazing this bronzer was!) The way we were discussing It Cosmetics, you'd have thought we were talking about meeting James Franco (which my colleagues had managed to finagle after an Of Mice and Men performance). If you haven't tried this line yet, you need to get on that!




There is nothing NOT to adore about this bronzer. Nothing. You can choose between a subtle shimmer or a matte bronze. Or mix and get a little of both! It's waterproof, lasts all day and looks luminous. It's formulated with Drops of Light Technology, peptides and hydrolyzed collagen and it feels better going on that most of the foundations I use.




However they've formulated this powder, their methods need to apply instantly to all powder products. I want blushes like this. And eye shadows. I want it all!


Plus it's huge and will last way longer than one summer. In the photo above I'm wearing the
It Cosmetics CC Cream
and the bronzer. I love the glow! What else is there to say? It's amazing. Grab it wherever
It Cosmetics are sold for $34
. I promise you won't be sorry!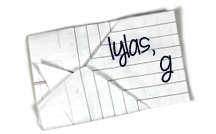 Find Kelly on
Google+
,
Twitter
or
Facebook
. Official
disclosure/disclaimer
statement can be found here.
Subscribe
and never miss a thing!
Copyright 2009-2014, Gouldylox Reviews. All Rights Reserved.