Advertorial content and contest provided by Regency Beauty Institute and Refinery29.
A few days ago, I ended up being a on shoot in NYC that was unexpected. By unexpected, I mean I got a call on Sunday for a last minute shoot and had to scramble to come up with a plan.
Despite the frustration of a last minute project, it ended up being an amazing opportunity. I got the chance to chat with
June Sarpong
and
Penny Abeywardena
, two of the most amazing women I've had the chance to meet. June has worked with Nelson Mandela, Bono and others to enact new policies benefiting women and children for the UN. Penny currently works for the Clinton Global Initiative to help women and children at home and abroad. Listening to them tell their stories about how they have dedicated their lives to helping other women was such a powerful experience. It turned out to be quite the enlightening and inspiring day!
And while we aren't changing the world here at Gouldylox, we do have one of the
best beauty communities
around, if I do say so myself. We always lift each other up instead of pushing each other back down. Your comments and the ensuing discussions never go negative. It's a great place to talk beauty, our insecurities and how we deal with everyday life!
Beauty grows all around us
and it just takes a little looking to realize that small changes in your life can lead to a happier life not just for you, but for others. Whether it's helping someone carry groceries, holding the elevator or doing amazing hair, following your passion doesn't just impact you alone. It impacts all of us! Since I'm so proud of the women that we all are becoming, I thought I'd share this video and the chance to win some major swag and treatments from Refinery 29 and the
Regency Beauty Institute
.
Check out the video above from the
Regency Beauty Institute
to see
how harnessing your passion
for the beauty industry can lead to beautiful things! You can also enter to win a seriously luxe VIP beauty treatment for yourself from Refinery29 and Regency Beauty Institute by checking out their summer looks and posting your own take on Instagram with the hashtag #
ShareBeautyContest
. (Who knew that metallic eye could be worth so much?)
Visit here to enter.
And share the video with your friends
. Even if you aren't looking to go into beauty school, the message is lovely.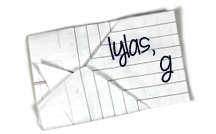 Find Kelly on
Google+
,
Twitter
or
Facebook
. Official
disclosure/disclaimer
statement can be found here.
Subscribe
and never miss a thing!
Copyright 2009-2014, Gouldylox Reviews. All Rights Reserved.