Sent for review. Affiliate links. #beautystat #VLBbloggerHaul

Since 1995, Vincent Longo has been creating beautiful color stories, playing with texture and formulating amazing makeup. While there are a million reasons to love this brand, here are my top five.




1. Many of the powders look like they contain crushed gemstones, which shows up on the face as a hand-blended, complex color.




Say goodbye to flat, even colors and hello to creating your own individual look.
Try: Pearl X Eyeshadow in Novalei or Dew Drop Radiant Blush in Misty Blossom.




2. Vincent Longo doesn't shy away from playing with textures. Love the look of a stain, but hate that bright pink color EVERYONE sells? Or that red stain that only goes vampy? Me too. Vincent Longo offers stains in other colors besides that universal pink that never looks good on me. VL's version of a stain is sheer, gorgeous and has changed my mind about stains in general.
Try: Cupid's Bow (it's peach!)




3. They aren't afraid to change the rules. Most people think of eye primers as a cream applied from a tube or a pot. This is great, but you'll either get no color or a solid layer of color. If you want a softer look without a lot of makeup, one that you can build from later, you've got to try the Starlet Gel Eye Stain. Use it as a primer or as a standalone sheer color wash. It's a different way to play with colors!
Try: Starlet Gel Eye Stain in Ginger Lily to emphasize your eyes, especially if you have freckles.




4. They formulate products for multiple uses. Have you ever tried to wear a gel liner as an eyeshadow for a really sexy, femme fatale look? How'd that go when your shadow started to crack and break apart? Kind of ruins the illusion, doesn't it? Vincent Longo's cream liner is formulated so it not only shimmers to avoid a flat look, but also include rich compounds that help lock the color down, without rendering it inflexible.
Try it in Velvet Plum for a look that's still rich, but not quite as dramatic.




5. Want to envelope your lips in one quick slick of color while hydrating your pout? The Silk Velour Lipstick colors lips in one quick coat and keeps lips feeling hydrated and plump.
Try: Danea for a brownish rose color that looks perfect for date night.

Want to try any of these for yourself? Use coupon code BSBA9CM and save 15% off between now and Labor Day! Share with your friends so they can save, too!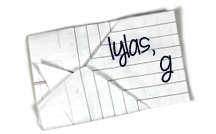 Find Kelly on
Google+
,
Twitter
or
Facebook
. Official
disclosure/disclaimer
statement can be found here.
Subscribe
and never miss a thing!
Copyright 2009-2014, Gouldylox Reviews. All Rights Reserved.